Save Your Willpower for the Eggnog
Live in Washington? Then WSECU is your credit union.
WSECU | The Credit Union for Washington | Since 1957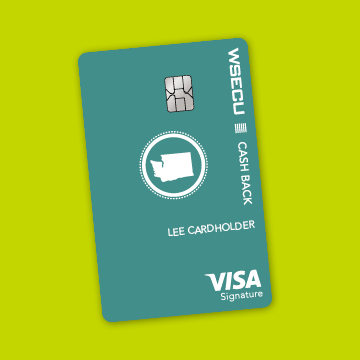 Cash Back Visa® Signature
Earn Cash Back Automatically
With up to 1.5% cash back automatically, the Cash Back Visa Signature credit card is a great choice if you tend to use your credit card frequently for many different types of purchases. Plus, it's a Tungsten metal card! In addition to earning money every time you spend, you can also take advantage of Visa Signature Perks like identity theft protection and special discounts.
Features include...
Up to 1.5% cash back automatically *
$5,000 - $50,000 limit.
Annual Percentage Rate 14.25% - 25.75% *
Visa Signature Perks
Visa Standard Perks
Skip-A-Pay availability
No annual fee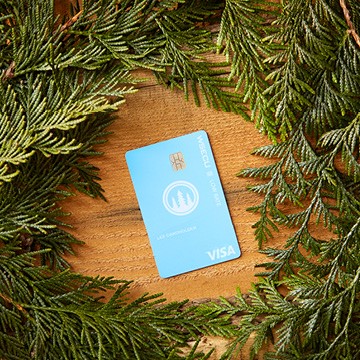 Low Rate Visa®
No Gimmicks Here. Just a Seriously Low Rate.
The Low Rate Visa is the perfect credit card to use on large purchases that you want to pay off over time without accruing a lot of interest. With no balance transfer fee or annual fee, this card gives you a low rate without a lot of strings attached.
Features include...
Low introductory rate for balance transfers for six months ^
$250 - $50,000 limit
Annual Percentage Rate 7.75% - 19.25% ^
Visa Standard Perks
Skip-A-Pay availability
No annual fee