Understanding CARES Act Home Loan Payment Assistance
April 23, 2020 • 6 minute read
Mortgage forbearance is part of the CARES Act.
If you're a homeowner who is having trouble paying your home loan because of COVID-19, help is available. While you'll have to carefully assess if suspending payments is the best decision for your situation, the CARES Act provides this payment relief, should you need it.
To help Americans weather the financial upheaval caused by the COVID-19 pandemic, the U.S. government has passed a $2 trillion Coronavirus Aid, Relief and Economic Recovery Act, also known as the CARES Act.
One part of the CARES Act is a mortgage forbearance program — or a temporary pause in mortgage payments — for federally backed loans.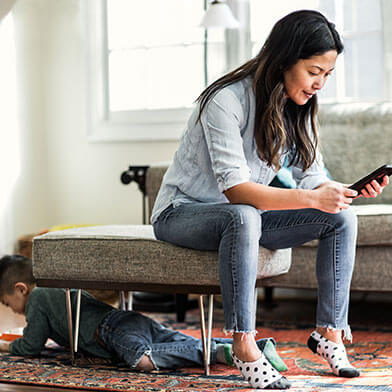 Payments may be delayed 180 days or more if extended.
Under the CARES Act, eligible homeowners can pause their monthly mortgage payments for up to 180 days without incurring late charges or other fees. They may also request an extension for up to an additional 180 days, depending on the duration of the COVID-19 national emergency and when your initial 180 day forbearance period ends. However, regular interest will still accrue, and missed payments will have to be repaid in the future.
Forbearance is not automatic. You must request it.
It is important to note that forbearance under the CARES Act is not automatic. You need to contact your loan servicer or lender to request this forbearance.
You can find your loan servicer's contact information on your monthly mortgage statement. If you're not sure whether your mortgage is owned by Fannie Mae or Freddie Mac, you can use their online lookup tools to find out. You can also contact your loan servicer to find out who owns your mortgage.
Other than explaining to your servicer that you have a financial hardship related to the COVID-19 pandemic, you won't need to submit additional documentation to qualify for this forbearance.
Keep in mind that many financial institutions and mortgage servicers are experiencing high call volumes, so check your servicer's website to see if there is an online option for starting your application.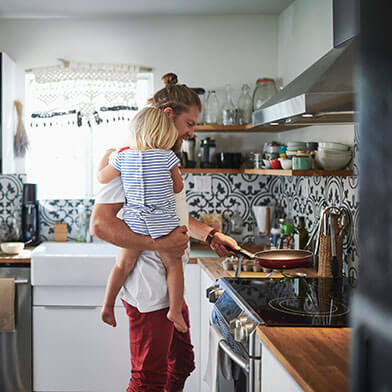 Forbearance won't impact your credit rating if you're current on your loan payments.
If you do qualify for the CARES Act forbearance program and you're current on your loan payments, your servicer will continue to report you as current to credit reporting agencies.
However, if you were already reported as delinquent on payments prior to the payment arrangement, the servicer can continue to report you as late to the credit reporting agencies, meaning continued non-payments may be treated negatively on your credit report and score.
Federally backed mortgages are eligible.
The home loans included under the CARES Act forbearance program are federally backed loans, including Fannie Mae, Freddie Mac, Federal Housing Administration (FHA), Department of Veterans Affairs (VA) and Department of Agriculture (USDA) loans, and those under the Housing and Urban Development (HUD) Native American or Native Hawaiian Home Loan Guarantee programs.
If your home loan is a private loan or not backed by the government, you might still be able to suspend payments. Some lenders are voluntarily providing forbearance in alignment with the CARES Act. The best way to discover your options is to contact your mortgage servicer.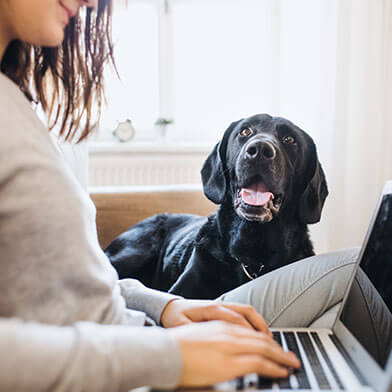 Ask your servicer how you'll make up payments.
The CARES Act does not specify how homeowners will be required to pay back the amount owed after the forbearance period. Often after a forbearance, the terms of the mortgage are modified so you can resume making payments in a similar amount to what you were paying before. The method depends upon the servicer of the loan. However, it's important to find out upfront how you'll have to make up those payments after the forbearance period ends.
The CFPB recommends asking these questions before deciding whether to take a forbearance:
Will I owe the entire unpaid amount in a lump sum once the pause period has ended or at the end of the loan term?
Can the loan term be extended so that missed payments are added to the end of my mortgage?
Will my subsequent monthly payments be higher for a period of time to make up the deferred amount?
Contact your servicer to get started.
The first step to get forbearance under the CARES Act is to contact your loan servicer to begin the application. Check your servicer's website to see if it offers online applications or lists instructions or information for you to have ready when you call, such as your account number.
When you have a chance to talk with your servicer, ask about repayment requirements. Will you owe a lump sum after the forbearance period is over? Will the length of the loan be extended? Will monthly payments be higher?
When an agreement is reached, ask your servicer to send you a written document that states the details and terms of the forbearance.
In better times
If your financial situation improves sooner than you expected, and you're able to pay your home loan, contact your servicer to end the forbearance and resume your payments. The fewer missed payments that you have to make up means you'll owe less in the future.
Home loan payment relief
---
Is WSECU your home loan servicer?
If you're experiencing financial challenges due to COVID-19, we offer several home loan payment relief options that can help.
---