Our Partnership With TEDx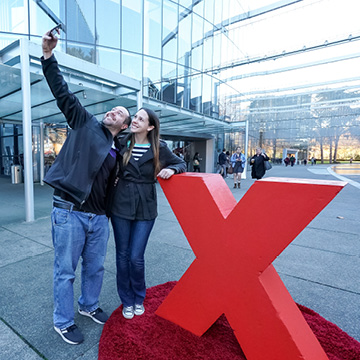 Forward Together
Ideas have the power to change the world. That's why WSECU is proud to sponsor TEDx events across Washington. Starting in 2015, we partnered with both TEDxSpokane and TEDxSeattle. We stand behind the thinkers and doers of our community.
We listen as they share their vision, challenge the status quo and show us the way forward. A better future for all of us — that's something worth investing in.
This year, TEDxSpokane and TEDxSeattle are going virtual! Enjoy both events from the comfort and safety of your home. Register today!
The WSECU Difference
Service Minded
Founded by public employees and dedicated to the common good.
Member Devoted
We help you reach your financial goals. Because your success is our success.
Washington Proud
We love our state as much as you do. Find us statewide with over 21 locations.