WSECU | The Credit Union for Washington | Since 1957
Build financial confidence
Take the first steps towards your financial goals with these short, interactive lessons.
Start saving now
Step up your savings with our competitive Certificate Account rates.
Washington proud
We love our state as much as you do. Find us statewide with over 22 locations.
Some of our most popular products and services
---
Checking Accounts
Find what fits your best Washington life. With three WSECU personal checking account options, the choice is yours. Get cash-back rewards, automatic savings or a traditional account with no monthly fee. Whatever your style, we've got you covered.
Featured Annual Percentage Yields and Annual Percentage Rates
13-Month
Certificate Account
0.72%
36-Month
Certificate Account
1.23%
60-Month
Certificate Account
1.53%
Home Equity
Line of Credit
5.24% - 8.25%
New Auto Loan
(2020 and newer)
3.89% - 6.49%
RV Loan
(New/Used)
4.49% - 11.49%
Bank nationwide
WSECU gives you access to a network of over 5,000 shared branches and more than 30,000 ATMs. Even when traveling, there's a location near you.
Find WSECU banking services near you.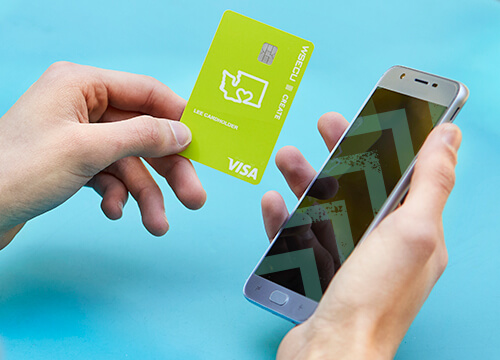 Get rewarded for on-time payments.
Ready to start building credit? The WSECU Create® Visa® card offers a low-interest reward program for on-time payments. With no annual fees, standard Visa benefits and a credit limit up to $2,500, you can begin establishing credit — and good financial habits.*
* See Important Credit Card Disclosures for complete details.