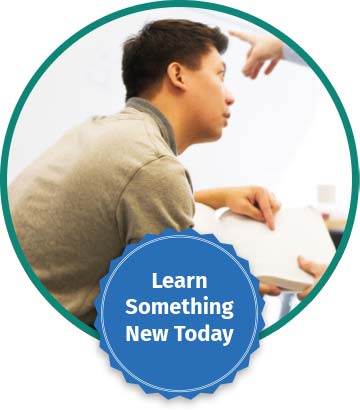 Improving your financial health
Understanding how to make money management easier, read a credit report, and reduce financial stress, the steps for buying a home or what to do when you experience identity theft are a handful of topics you can learn more about. There are multiple ways to learn:
Interactive tutorials
Videos
Personal consultation
In-person workshop (for groups of 10+)
Articles
Calculators
Much, much more
Financial Wellness
BALANCE Financial
Fitness
Receive free financial assistance from BALANCE's counselors who are experts in the field of personal finance and credit.
---
General money management
Goal setting
Spending and savings plans
Credit report review and education
Debt management
Buying your first home
---
WSECU Financial Learning
Center
Explore self-paced, interactive courses designed to help you build financial knowledge and tackle important decisions and challenges with confidence.
---
Understand key financial concepts
Learn budgeting tips
Prepare for homeownership
Avoid financial pitfalls
Overcome financial crisis
Plan for retirement
---
WSECU Financial Wellness
Workshops
WSECU financial education experts will bring workshops directly to your organization (groups of 10 or more) free of charge.
---
Credit reporting 101
Education payoff
Emergency financial first aid kit
Financial stress management
Identity theft
Scams, shams and your money matters
---