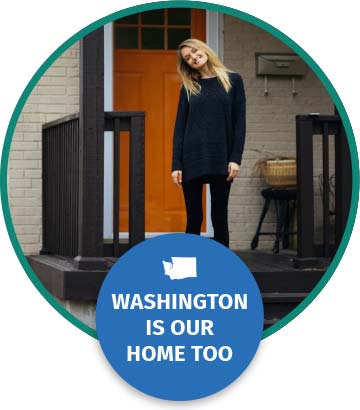 Options for a new-to-you home
Mortgage Payment Calculator
---
Fixed Rate Mortgage Loans
Fixed Rates
Fixed Rate Mortgage Loans
Rates subject to change at any time.
---
FHA Rate Mortgage Loans
FHA Loans
For homebuyers who want to start building equity but don't have the funds for a large down payment, WSECU's Federal Housing Administration loans may be a good option. FHA loans have less restrictive debt-to-income guidelines, and gifted funds can be used for down payments. For eligibility, you'll need a FICO score of 640 or higher and a 3.5% minimum down payment.
FHA Rates
Rates subject to change at any time.
---
Jumbo Fixed Rate Loans
Jumbo 30-Year Fixed Rate
Rates subject to change at any time.
Jumbo Fixed Rate Loans
We offer fixed Jumbo loans for home loan amounts that are higher than $726,200.
---
Zero Down Mortgage Loans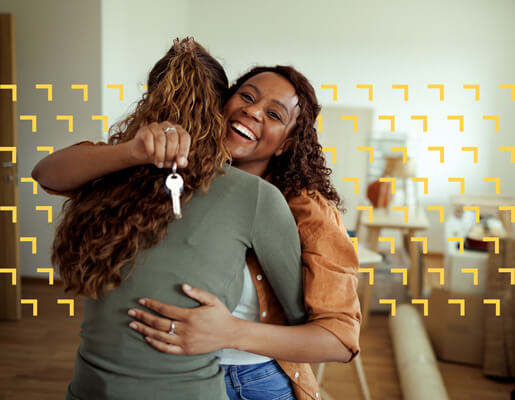 Zero Down Mortgage
If you have a strong credit score, you may qualify for a zero-down fixed- or adjustable-rate loan. WSECU offers 100% financing on primary residence purchases, making homeownership possible for many first-time homebuyers.
Please call 800.562.0999 for our current rates.
---
VA Rate Mortage Loans
VA Loans
WSECU proudly offers VA loans to military borrowers including active-duty personnel, veterans, reservists, National Guard members, and their surviving spouses.
No down payment required on eligible loans
No private mortgage insurance (PMI) required
Competitive rates, typically below conventional loans
Available for owner-occupied primary residence
Flexible credit qualifications
VA funding fee can be financed into loan
Jumbo financing up to $1.5 million (down payment may be required)
Fixed- and adjustable-rate options
VA Rates
Rates subject to change at any time.
---
Adjustable Rate Mortage Loans
Adjustable Rate Mortgage Loans (ARM)
If you plan to be in your home for a relatively short period of time, an ARM might be a good choice.
Your interest rate is fixed for an initial period before switching to an adjustable rate. For example, a 7/6 ARM would have a fixed rate for the first seven years, then switch to an adjustable rate which can change every six months for the remaining loan term.
30-year terms with 5/6, 7/6, 10/6 and 15/1 options
Adjustable Rate Mortgage Rates
Adjustable Rate Mortgage Loans
Rates subject to change at any time.
Disclosures
* These mortgage rates are based on assumptions and conditions including but not limited to property type, occupancy, loan-to-value and credit score. Your interest rate will be based on loan specifics and your credit history. Once your rate is locked, a float-down option may be available.