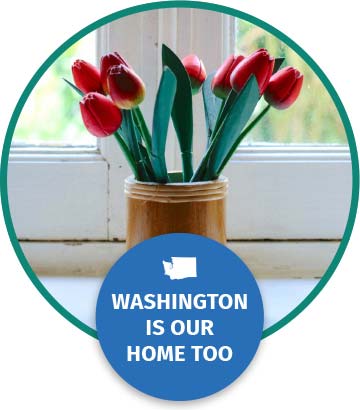 Possibilities for the home you already own
If you need to:
Refinance an existing mortgage
Refinance existing home to receive cash at closing
Here's what we offer:
Competitive fixed and adjustable rates
Home loan consulting
See Rates: Fixed Rate | Jumbo Fixed | Adjustable Rate
Mortgage Refinance Calculator
---
Fixed Rate Mortgage Loans
---
Jumbo Fixed Rate Loans
Jumbo Fixed Rate Loans
We offer fixed Jumbo loans for home loan amounts that are higher than $726,200.
---
Adjustable Rate Mortgage Loans (ARM)
Adjustable Rate Mortgage Loans (ARM)
If you plan to be in your home for a relatively short period of time, an ARM might be a good choice.
Your interest rate is fixed for an initial period before switching to an adjustable rate. For example, a 7/6 ARM would have a fixed rate for the first seven years, then switch to an adjustable rate which can change every six months for the remaining loan term.
30-year terms with 5/6, 7/6, 10/6 and 15/1 options
Adjustable Rate Mortgage Rates
Adjustable Rate Mortgage Loans
Rates subject to change at any time.
Footnotes
* These mortgage rates are based on assumptions and conditions including but not limited to property type, occupancy, loan-to-value and credit score. Your interest rate will be based on loan specifics and your credit history. Once your rate is locked, a float-down option may be available.