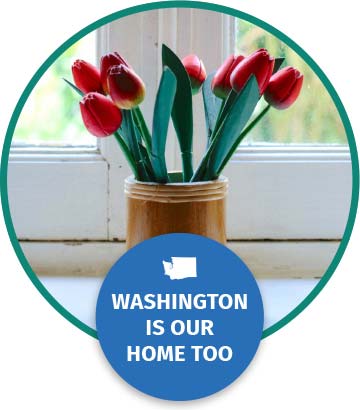 Possibilities for the home you already own
If you need to:
Refinance an existing mortgage
Refinance existing home to receive cash at closing
Here's what we offer:
Competitive fixed and adjustable rates
100% financing options
Home loan consulting
Fixed Rate Mortgages
30-Year Fixed Rate
More Information
20-Year Fixed Rate
More Information
15-Year Fixed Rate
More Information
Jumbo 30-Year Fixed Rate
We offer fixed Jumbo loans for home loan amounts that are higher than $484,350. Even better, we don't charge origination fees* on Jumbo Loans, giving you the chance to save thousands of dollars in upfront costs.
More Information
Rates subject to change at any time
*Applicable to Jumbo Loans only. Other associated loan costs, prepaid fees and third party fees apply. Mortgage programs, terms and conditions subject to change without notice.
Jumbo Loans
Jumbo mortgages are a great solution for borrowers who are looking to refinance a higher-priced home.
Adjustable Rate Mortgages
3-Year Adjustable Rate
More Information
5-Year Adjustable Rate
More Information
7-Year Adjustable Rate
More Information
If you plan to be in your home for a relatively short period of time, an ARM might be a good choice. Your interest rate is fixed for an initial period before switching to an adjustable rate. For example, a 7/1 ARM would have a fixed rate for the first seven years, then switch to an adjustable rate which can change annually for the remaining loan term. ARMs have 30-year terms with 5/1, 7/1 and 10/1 options.
Calculator
This calculator steps you through the process of finding out how much you can borrow.
Calculator
Use this calculator to compare these two mortgage terms, and let us help you decide which term is better for you.
Calculator
Enter your desired payment – and let us calculate your loan amount. Or, enter in the loan amount and we will calculate your monthly payment.