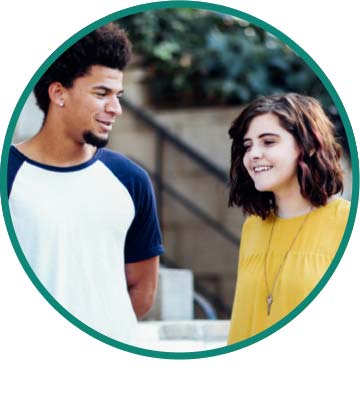 Smart Option Student Loan
If you're faced with college expenses not covered by scholarships and federal loans, we've partnered with Sallie Mae to bring you the Smart Option Student Loan® with great repayment options and competitive rates, for borrowers attending degree-granting institutions.

Smart Option Student Loan Features
Multiple repayment options
A choice of competitive fixed and variable interest rates
No origination fees and no prepayment penalty
Rewards and interest rate reductions available
Rates that reward creditworthy borrowers
A creditworthy cosigner may help you qualify and/or receive a lower rate
Paying for College: the 1-2-3 Approach
There are some great resources out there to help with higher education costs. Student loans are just one of them - there are other options to consider first.
Sallie Mae's 1-2-3 approach offers some great clues - take a couple of minutes and see what they are.
Video: Paying for College: the 1-2-3 Approach