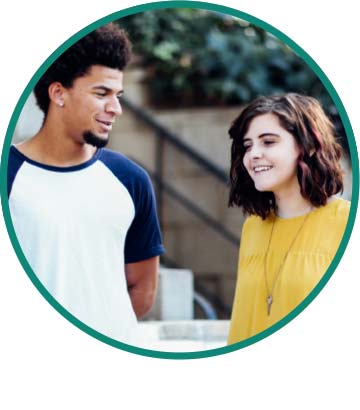 Smart Option Student Loan
If you're faced with college expenses not covered by scholarships and federal loans, we've partnered with Sallie Mae to bring you the Smart Option Student Loan® with great repayment options and competitive rates, for borrowers attending degree-granting institutions.

Smart Option Student Loan Features
Multiple repayment options
A choice of competitive fixed and variable interest rates
No origination fees and no prepayment penalty
Rewards and interest rate reductions available
Rates that reward creditworthy borrowers
A creditworthy cosigner may help you qualify and/or receive a lower rate
Paying for College: the 1-2-3 Approach
There are some great resources out there to help with higher education costs. Student loans are just one of them - there are other options to consider first.
Sallie Mae's 1-2-3 approach offers some great clues - take a couple of minutes and see what they are.
Video: Paying for College: the 1-2-3 Approach
Calculator
One of the best ways to increase your savings is to spend less. Even a simple change such as bringing a bagged lunch to work a few times a week can make a difference. This calculator illustrates how a little lunch savings can go a long way.
Calculator
Saving for your children's education requires a long-term plan. And, like saving for retirement, the earlier you start your plan the better. Use this calculator to help develop or fine-tune your education savings plan.
Calculator
Having adequate cash flow is essential to keep your business running. If you run out of available cash, you run the risk of not being able to meet your current obligations such as your payroll, accounts payable and loan payments. Use this calculator to help you determine the cash flow generated by your business.