Meet Your Board of Directors
Board members are deeply committed to the mission of the credit union. They monitor the cooperative's performance and hold management accountable to deliver consistent value to members and to ensure a strong and stable future for the credit union overall. Board directors often have experience in areas such as organizational leadership, governance and policy, finance, community engagement and information technology. Effective directors are independent thinkers who contribute at board meetings and in high-level decision making, always putting members' needs first. Board members invest many hours each month in committee service, board meetings and information review. This volunteer commitment is considerable and also very rewarding.
Want to get in touch with them?
Send an e-mail or write to:
Board of Directors
PO Box WSECU
Olympia, WA 98507
Board Of Directors

Doug has served on the Board since 2011. Formerly the Mayor of Olympia, he owns and operates Doug Mah & Associates, LLC.

Veronica Bronkema
Board Vice Chair
Veronica began serving on the Board in 2018. She is a Regional Administrator for Washington State Department of Labor and Industries.

Marcus Glasper
Board Secretary
Marcus was elected to the Board in 2012. He is the Director of Washington State Department of Licensing.

Carole Washburn
Board Past Chair
Carole has been a Board member since 2002. She is retired from the Department of Labor and Industries where she served as Deputy Director for Operations.

Tracy Guerin
Board Member
Tracy has been a Board member since 2009. She serves as Director of Department of Retirement Systems.

Stacia Hollar
Board Member
Stacia was elected to the board in 2022. She is currently a Senior Assistant Attorney General in the Washington State Attorney General's Office.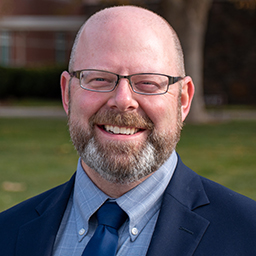 Joseph Pearson
Board Member
Joseph was elected to the Board in 2023. He's the Executive Director of Auxiliary Enterprises at Central Washington University.

Vikki F. Smith
Board Member
Vikki was elected to the Board in 2021. She retired from the Department of Revenue where she was the Director.