What Type of Home Loan is Right for You?
March 8, 2021 • 13 minute read
If you're considering a home loan, you probably have plenty of questions. That's understandable. A home is a huge purchase and a big investment. How much you'll end up paying for it over time can be affected by a variety of factors, some more obvious than others.
As a Washington state first-time homebuyer, you may wonder about the different kinds of home loans available and which one you should choose. Fortunately, there's plenty of information to consider. When you get a mortgage, you're committing to pay for a major purchase in your life, and you want to be sure you're doing it right. Mortgage rates, terms and lender requirements should all be taken into account.
Finding the right loan for your home purchase doesn't have to be scary or stressful. You can move through the process more easily with a little bit of knowledge. Here's what you need to know about the most common types of home loans.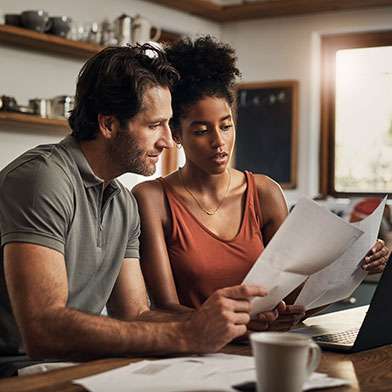 Conventional mortgage
A conventional mortgage is a home loan that is not offered or secured by a government agency. This is the "typical" mortgage most people think of when they talk about buying a home, and it is offered by most lenders. Conventional home loan rates tend to be fairly similar across financial institutions, but you should always compare offers from at least three lenders to find the best rate.
Terms on conventional home loans can vary, but 15- or 30-year terms are the most common. The difference is that, because the housing cost is spread over a longer period of time with a 30-year mortgage, the monthly payment is lower than that of a 15-year loan. But, because you're making payments for a longer period, the interest rate may be higher than it would be for a 15-year mortgage. While some adjustable-rate options are available, fixed interest rates are more typical — meaning the rate remains the same for the life of the loan.
If you can afford a higher monthly payment, a shorter loan term could save you thousands of dollars in interest and get your home paid off sooner. Determining the best mortgage depends on your individual financial circumstances.
First-time homebuyers often assume they have to provide 20% of the purchase price as a down payment to qualify for a loan, but that's not necessarily the case. Many conventional loans are available with as little as 5% down, and there are even loans that require no money down — although you'll still need to consider closing costs. The biggest difference when putting down less than 20% is that you may need to pay for private mortgage insurance (PMI).
Although PMI is usually paid by the homebuyer, it is designed to protect the lender, and it is the lender that chooses the premium and how it is paid. Some lenders charge more for this than others, so shopping around can be a good idea in order to save money on your mortgage payment every month — and on the total amount you'll pay over the life of the loan.
Home loan rates are not the only thing you'll want to consider when choosing a mortgage. A conventional mortgage is generally best for homebuyers with good credit ratings and a good debt-to-income (DTI) ratio (how much you're paying out each month versus how much money is coming in).
As a first-time homebuyer, you'll want to make sure your debt load is as low as reasonably possible so you have more borrowing power for your mortgage. Paying off your credit cards or a car loan can improve your ratio, which could mean qualifying for a higher-priced home.
Fixed-rate mortgage
A fixed-rate mortgage is exactly what it sounds like: The interest rate for the loan is set at a specific percentage, and when you "lock in" your rate, you keep that rate for the life of the loan unless you refinance at some point.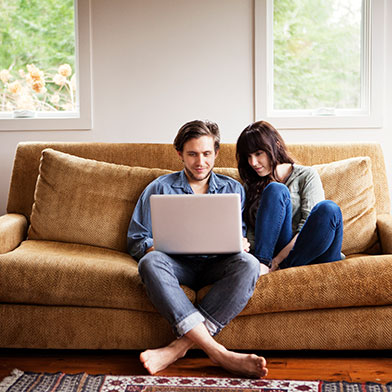 Fixed-rate loans are common for first mortgages. They're offered by most lenders, and they make the most financial sense for a lot of first-time homebuyers because they're convenient and keep your mortgage payment from increasing in the future.
Because your rate of interest doesn't change, your loan payment also stays the same for the life of the loan. Although you may see fluctuations in your monthly payment if your property taxes or homeowner insurance premiums change since these are usually included in your payment.
Adjustable-rate mortgage
An adjustable-rate mortgage, also called an ARM loan, doesn't have a fixed interest rate. The interest rate for this type of mortgage fluctuates. However, it doesn't go up and down all the time. It's usually set for a certain period of time and then changes at set points throughout the loan. In other words, your loan may have the same interest rate for the first three years, and after that, the rate may adjust to the going home loan rate.
That's great news if mortgage interest rates go down, but if they rise significantly, you could suddenly find yourself with a much larger payment than you expected. ARM loans often offer some of the best mortgage rates at the start, but when the rate rises, they can become problematic if you're used to making a small payment and haven't set aside money for the increase.
Adjustable home loans are best for those who don't plan to stay in their homes for a long time or who plan to refinance before the initial fixed-rate period ends. If you intend to stay in your home long term, you face the risk of high payments at some point in the future with an ARM loan. For that reason, going for the lowest rate may not lead to the best home loan when doing comparing fixed-rate and adjustable-rate loans.
First-time homebuyers may want to consider a loan that has a low fixed rate over an ARM when getting a mortgage for a Washington home.
Jumbo mortgage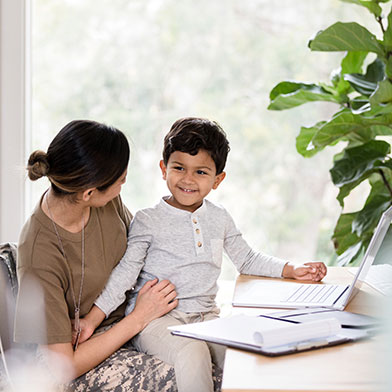 A jumbo mortgage is for home financing that exceeds the conforming loan limits set by the Federal Housing Finance Agency (FHFA). In most counties throughout Washington state, the conforming loan limit is nearly $730,000. In the Seattle area, that's been raised to around $980,000 due to the high cost of homes in the area.
If you're planning to purchase a home that costs more than the conforming loan limit, you'll likely need a jumbo mortgage. Depending on the lender, these loans may have higher interest rates or stricter qualifying criteria. This is due to the greater size of the loan, which presents some added risk to the lender.
If you're purchasing a higher-priced home and plan to finance it using a jumbo loan, the overall home loan process is similar to that of a conventional loan. But be sure to work with a lender who understands jumbo mortgages and can confirm it's the best loan for your needs.
Government-insured mortgage
Government-insured mortgages include Federal Housing Administration (FHA), Veterans Affairs (VA) and U.S. Department of Agriculture (USDA) home loans. In most cases, these mortgages have less strict lending requirements than conventional loans but may have other qualification criteria to take into account.
For example, only veterans, active military personnel or the spouses of those who serve or who have served in the military qualify for a VA loan. Similarly, USDA loans are only for properties located in specific rural areas. A rural area often includes a small town but may not include a suburb of a larger city. The USDA map shows which areas qualify, and it's possible to search by street address too.
An FHA loan can be used for nearly any house, but the house has to pass an inspection that's more stringent than the one required for conventional loans. This helps reduce risk since the mortgage will be backed by the government and must be able to be sold to other lenders without problems or rejection.
Government-insured home loans can make you a homeowner with less money down, but keep in mind that means you'll likely need to pay private mortgage insurance (with the exception of a VA loan). An FHA mortgage typically requires a 3.5% down payment, while a USDA loan requires no money down for most buyers. A VA loan also has no down payment requirement and typically offers a lower interest rate than other loans.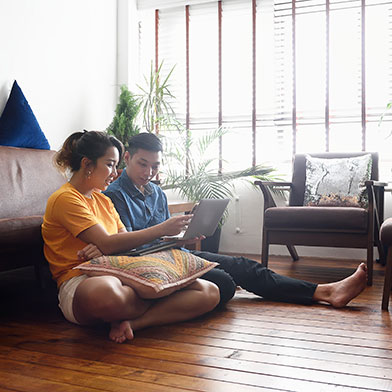 Government-backed loans can seem attractive because of their low down payments, but there are some added costs to keep in mind, especially with an FHA loan. FHA loans requires Mortgage Insurance Premium (MIP) for the life of the loan, regardless of down payment size. MIP is a type of mortgage insurance policy for FHA loans that will require you to pay an upfront premium with your closing costs and monthly premiums in addition to your mortgage payment.
By comparison, a conventional mortgage doesn't typically require private mortgage insurance (PMI) once you have 20% equity in the property. That's why PMI is not required if you pay 20% down at the time of purchase. If you put down less on a conventional mortgage, then once you reach that equity threshold, you can usually have the PMI removed. However, with an FHA loan, you will have to refinance to end MIP payments.
That, along with other fees and costs, can make an FHA loan more expensive over the life of the loan even if the low down payment seems like a great deal. VA and USDA loans also have low or no down payments, and they don't typically have the higher associated costs that come with an FHA loan. That can make them good deals for those who qualify.
Bottom line
There are a lot of good home loan options out there for first-time homebuyers. While fixed-rate mortgages are often the most popular choice, whether it makes sense for your individual situation depends on your future plans and homeownership goals. If you're still not sure which home loan type is right for you, talk to a qualified Washington state mortgage lender who can answer your questions and match you up with a loan that fits your needs — so you can start hunting for just the right house to start the next chapter of your life.
WSECU can help find the right home Loan for you.
---
Work with a qualified lender.
WSECU will help you select the home loan that's right for your financial needs and circumstances.
---