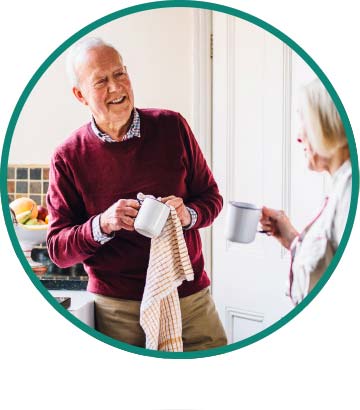 Long-term care is an integral part of a sound financial plan
Many of us will face the need for long-term care, and being unfamiliar with the available options can place unnecessary financial, physical and emotional burdens on you and your family.
Long-term care costs are not covered by conventional health insurance programs, including disability income insurance and Medicare.
Current long-term care costs for families in Washington State average $96,720 per year.1
At least 70% of people over age 65 will require some form of long-term care services and support during their lives.2
Here's what you'll need:
Contact information for your doctor
Medications currently taken
Health history
Notations
1Genworth 2016 Cost of Care Survey
22015 Medicare & You, National Medicare Handbook, Center for Medicare and Medicaid Services, Sept. 2014
Calculator
Long-term care is needed by those who can't perform the basic tasks required to take care of themselves. This can include people suffering from a debilitating illness or chronic injury. The need for long term care can arise unexpectedly, often creating a large financial burden. This calculator can help you determine if you are financially prepared for this impending expense.
Calculator
How much life insurance do you need? Enter your current assets, expense and income. You can also adjust the inflation rate and your expected rate of return to see how these variables can impact your insurance needs.
Calculator
Do you know what it takes to work towards a secure retirement? Use this calculator to help you create your retirement plan. View your retirement savings balance and your withdrawals for each year until the end of your retirement.