9 Low-Cost Ways to Have Fun in Washington State
August 31, 2021 • 13 minute read
The state of Washington is enviably situated in the Lower 48, with the Pacific Ocean to the west, the stunning San Juan Islands to the north, the craggy volcanic peaks of the Cascades to the east and the fertile Columbia River Gorge to the south.
With more than 71,000 square miles and major metropolitan areas including Seattle, Bellevue, Tacoma, Olympia and Spokane, Washington state offers abundant opportunities to experience a wide range of activities, from exploring nature to museum-hopping and antiques shopping.
The costs of day-tripping can quickly add up. Fortunately, the state is teeming with activities that won't break the bank. Whether you're a native Washingtonian, a visitor or a new resident, here are nine low-cost ways to have fun in Washington state.
1. Witness gorgeous scenery while hiking.
Washington is blessed with delightfully diverse topography. If you're a hiker, you're in luck — you can't shake a hiking stick without hitting at least one of the state's thousands of scenic trails. Whether you're craving a steep climb in an alpine forest, a mellow trek in a rainforest, a hilly hike on the coast or a lazy jaunt along rivers and farmland, you'll find your perfect trail.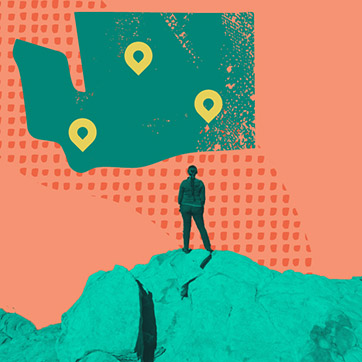 A good starting point for exploring is Washington State Parks' nearly 700 miles of trails. A popular option is Deception Pass, which extends off Whidbey Island north of Seattle. This cherished park encompasses 38 miles of trails that feature jaw-dropping views of rolling sand dunes and dense forests, all set off by the backdrop of the Pacific Ocean.
For a short, family-friendly hike, consider the Grove of Patriarchs trail in Mount Rainier National Park. The path begins with a boardwalk that meanders through a portion of the oldest forest in Washington. A springy suspension bridge (a favorite feature for little ones) leads to a magnificent grove of towering trees, which provides an awe-inspiring resting point before looping back to the beginning.
Scarborough Hill is an excellent destination for a day hike in the southern part of the state. This trek extends beyond Fort Columbia State Park and its historic gun battery. The hill climb is worth it for the grand views of the mouth of the mighty Columbia River and Astoria, Oregon.
2. Explore beloved bike trails.
If you're in the mood for bicycling, you'll have a lot of choices in Washington — the nation's No. 1 "Bicycle Friendly State," according to the League of American Bicyclists, for seven years running. Here are a few recommendations:
Seattle urban loop
This 30-mile bike loop is ideal for exploring the sights of central Puget Sound, including Seattle and its environs. The route takes you up and over many of Seattle's hills, but the stunning views of the city, Mount Rainier, Lake Union, Lake Washington, Elliott Bay and the Olympic mountains make the hills worthwhile.
Centennial Trail in Snohomish County
This paved rail trail north of Seattle passes through the quaint towns of Snohomish and Arlington. It provides a flat and scenic ride through farmland and beautiful wooded valleys. For more low-cost fun, stop in Snohomish and stroll through the town's renowned antiques stores.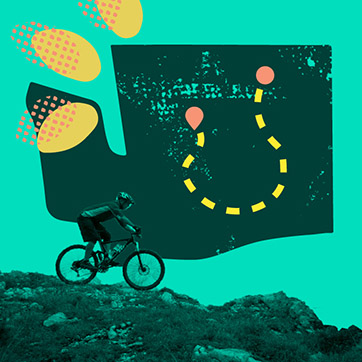 Bainbridge Island ride
This hilly, 33-mile route around Bainbridge Island treats cyclists to mesmerizing views of Puget Sound, as well as charming towns and a multitude of marinas.
Be sure to check out some of Bainbridge's coveted destinations along the way, such as the lovely Bloedel Reserve with its curated gardens, structural features and distinctive landscapes; the popular year-round farmers market; and the excellent (and always free) Bainbridge Island Museum of Art.
Lopez Island
If hills aren't your bag, consider the 37-mile loop on Lopez Island, another popular destination for biking. Lopez is lovingly described by locals as the most mellow, hippie and agricultural island of the San Juan Islands. It's also known for its slow pace, friendly vibe and helpful bike-turnout signs on the main roads. Most importantly, Lopez is the least hilly and most gentle of the San Juan Islands.
3. Visit museums on free or discounted days.
Another inexpensive way to have fun in Washington state is to visit its museums. The state is home to a huge variety of museums, ranging from art and aviation to history and glass. Although most Washington museums charge an entry fee, many offer free or discounted admission on a regular basis.
For example, the Burke Museum of Natural History and Culture in Seattle offers free admission on the first Thursday of every month. Other museums that offer free or discounted entry rates include:
Klondike Gold Rush Museum in Seattle — always free
Seattle Art Museum in downtown Seattle — free on the first Thursday of every month
National Nordic Museum in Ballard, a former Scandinavian sea-faring neighborhood — free on the first Thursday of every month
Bainbridge Island Museum of Art — always free
The Center for Wooden Boats in Seattle — always free
Hands on Children's Museum in Olympia — 50% off on the first Wednesday of every month for WSECU members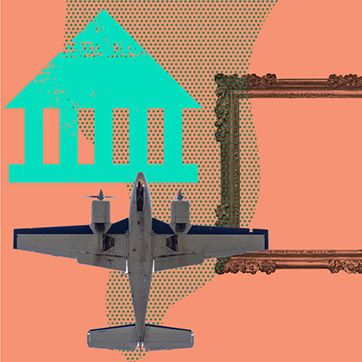 4. Go on a techie treasure hunt.
Who doesn't love the idea of finding buried treasure? Although the odds of discovering Blackbeard's treasure in Washington are astronomical, it doesn't mean you can't enjoy the thrill of the hunt and find interesting tidbits of treasure along the way. Enter geocaching — a fun and free activity for all ages.
There are more than 3 million geocaches (i.e., treasures) hidden across the United States, including in Washington state. All you need to enjoy this free activity is a geocaching app and GPS capabilities on your smartphone.
One of the perks of geocaching is witnessing the beauty of Washington while searching for treasure. Whether you're participating solo or as part of a group, you can create your own low-cost adventure while geocaching.
5. Enrich yourself at a public library.
A public library presents a wealth of enrichment and entertainment opportunities, including cooking and knitting classes, movies and author talks, concerts and performing arts, and book clubs and story times. Although some people believe there's no greater adventure than what can be found within the pages of a well-written book, books are only part of the fun in today's libraries.
To find out about upcoming events, check your local library's online calendar. For example, at last check, the Tacoma Public Library offered activities such as Dungeons and Dragons for adults, trivia games, arts and crafts, board games and scavenger hunts.
6. Explore the grandeur of Washington State Parks.
Washington is home to a wealth of state and national parks and forests, scenic byways and waterways, wildlife refuges and beaches. Although many large parks charge an entry fee, the Washington State Park system offers free admission days throughout the year, including:
New Year's Day
Martin Luther King Jr. Day
Earth Day
National Trails Day
National Get Outdoors Day
Juneteenth
Free Fishing Day
National Park Service Birthday
National Public Lands Day
Veterans Day
As an alternative to free entry days, Washington State Parks also offers the Discover Pass, which grants you admission to all the state parks for one year for only $30. If you only visit three state parks in the year, it will have been worth it. If you plan to visit Washington state parks more than three times during the year, the annual pass represents a great value.
7. Plan the perfect picnic.
In addition to the many state and national parks, Washington hosts numerous city parks and recreational areas. Many of these feature unique settings, such as Gas Works Park in Seattle on the site of a former gasification plant, or Forest Park in Everett with its free petting zoo and splash pad.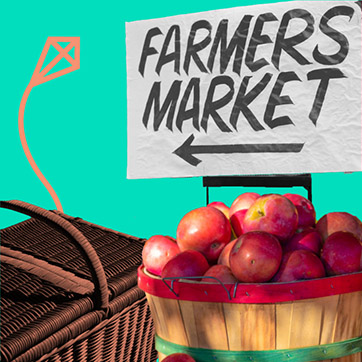 A great way to enjoy these parks and their facilities is to pack a picnic lunch or dinner, and then settle in for the afternoon or evening. Don't forget to bring a blanket or chairs, a frisbee and some bubble blowers to add to the fun. All it costs is the price of your food.
8. Visit a local farmers market.
Local farmers markets in Washington state are a great way to access an amazing array of seasonal fresh produce while witnessing the hustle and bustle of farmers selling their wares. Shopping at farmers markets may also save you money — produce prices there are usually lower than at grocery stores. Farmers markets offer the added advantage of a fresher selection in a dynamic, open-air setting.
Another bonus: Many farmers markets sell artisan items at affordable prices, and you can sometimes watch the artists at work in their booths. Spending a morning or afternoon enjoying the stimulating sights, scents and sounds at your local farmers market is an inexpensive way to have fun.
9. Go fly a kite.
Arguably, one of life's simplest (and cheapest!) pleasures is kite-flying. The backdrop doesn't get any better than the Pacific Ocean. Washington's Pacific coast is a renowned kite-flying destination, thanks to the prevailing winds that provide the perfect loft. Here are some popular kite-flying beaches along the Pacific coast in Washington:
Ruby Beach and Rialto Beach in Olympic National Park
Long Beach Peninsula
Seahurst Park
Ocean Shores
Seabrook Beach
These towns and beaches abound with stores that offer kites in every shape and size for every occasion. If you're someone who loves the sea and spending time on sandy beaches, consider the lighthearted pastime of flying a kite over the water, and you'll be in good company. It's also one of many low-cost ways to have fun in Washington state.