Keeping watch over your credit reports and score
Keeping watch over your credit reports and score
Keeping watch over your credit reports and score
An essential tool in any financial arsenal is a good credit score. This three-digit number is derived from the information found on your credit reports and provides financial institutions and other companies with an estimation of your creditworthiness, i.e., your ability to make your payments or repay a loan on time. If you ever plan to apply for a credit card, mortgage, car loan or even an apartment, understanding and monitoring both your credit score and credit reports will be crucial to achieving your financial goals.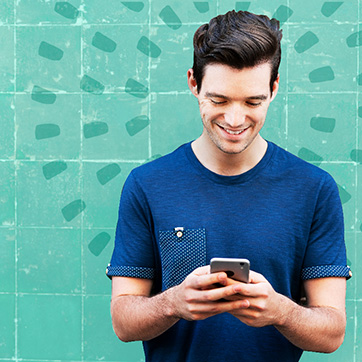 What your credit score means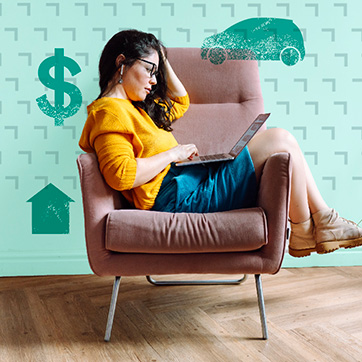 A good credit score is a valuable asset and can potentially save you thousands of dollars over your lifetime. A higher credit rating increases the likelihood that your loan applications will be approved and that you may qualify for lower interest rates.
There are many ways to calculate a credit score, but the most common scoring method is the FICO® score. This score ranges from 300 to 850, with 650 being the cutoff for "good" credit. The further your credit falls below that number, the more your ability to borrow may be negatively impacted.
It can take up to three years of responsible borrowing to reach a score in the mid- to high-600s, while a rating of 700 and above may take up to seven years.
Another important detail to know about credit scores is that they can vary institution by institution, depending on which credit report is reviewed and which calculations credit bureaus use to assign your number.
You can track your credit score with free credit-monitoring apps or paid subscriptions. Many credit cards will also provide your FICO score in monthly statements or online.
How to monitor your credit reports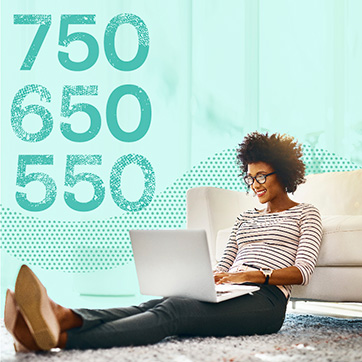 It's important to monitor your credit reports independently of your credit score as your score will not be found on your reports, though credit reports absolutely influence how your score is calculated.
Three agencies supply these reports — Equifax, Experian, and TransUnion — and all take into account the following factors, in order of importance:
Payment history
Total amount owed
Length of credit history
Credit mix (revolving credit vs. term loans such as a car loan)
New credit (number of recently opened credit accounts)
You should check your credit reports at least once a year — more frequently if you're planning to apply for a loan or if you suspect fraud or errors. Mistakes made on credit reports have been known to happen, and they can be damaging. The sooner any errors are corrected, the better.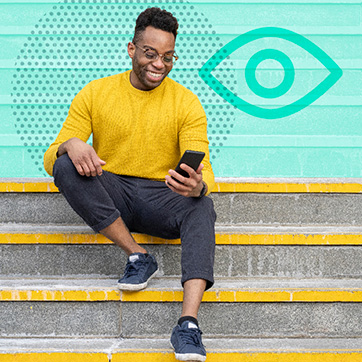 You can review all three of your credit reports through Annual Credit Report.com. The Fair Credit Reporting Act (FCRA) mandates that all consumers have the ability to request a free copy of their credit report every year. This means you can check all three reports at once, but you also have the option of spacing out your requests between the credit bureaus so that you can check your reports about every four months or as needed.
Another option is to use a credit monitoring service that allows you to monitor your credit score and your credit reports. Free credit monitoring services will typically give you one version of your credit score and a limited look at your credit report. Paid services are more likely to give you access to all of your credit scores and complete access to your credit reports. Some services will also alert you of any changes so you can keep an eye on relevant activity.
Only by seeing where you stand in the eyes of creditors can you address any areas that need improvement, maximize your spending ability and make the most of your financial future.