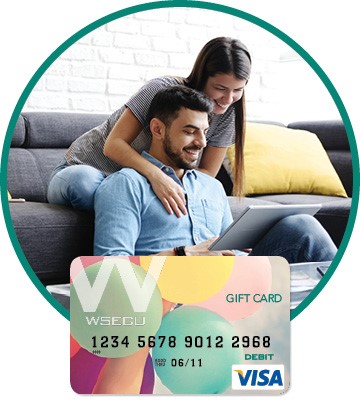 The Perfect Gift for Any Occasion
WSECU members can purchase Visa gift cards online, any time, with a WSECU Visa credit* or debit card. Features include:
Denominations from $10 to $500
A personalized message that will be printed with your order
Can be used for purchases everywhere Visa Debit is accepted
* Purchasing a gift card with a Visa credit card is considered a cash advance, so cash advance fees apply. See Important Credit Card Disclosures for details about cash advance fees.
Frequently Asked Questions
More Frequently Asked Questions