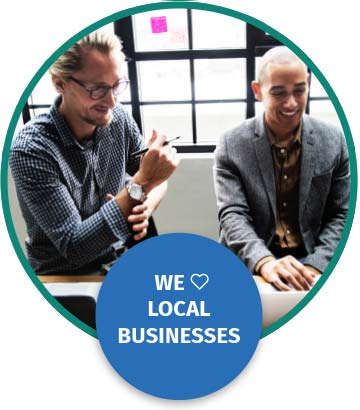 Checking accounts for your small business
You already have enough decisions to make, so we've kept our business accounts nice and simple. Your business checking account is your financial hub and we give you two options with different features and benefits.
Debit card with rewards points
No foreign transaction fees
Mobile and online account access
Direct deposit and payroll deduction
Business Checking Rate Table
Business Checking Account
Basic checking for your small business
Account Attributes
More Information
Business Interest Checking Account
Put your money to work with this dividend-bearing account
Account Attributes
More Information
Article
The steps to take when starting a business.
Calculator
Having adequate cash flow is essential to keep your business running. If you run out of available cash, you run the risk of not being able to meet your current obligations such as your payroll, accounts payable and loan payments. Use this calculator to help you determine the cash flow generated by your business.
Calculator
Asset allocation is designed to help you create a balanced portfolio of investments. Your age, ability to tolerate risk and several other factors are used to calculate a desirable mix of stocks, bonds and cash.