Buy or Rent? 5 Crucial Homeownership Questions
March 5, 2021 • 7 minute read
Buy or Rent? 5 Crucial Homeownership Questions to Consider
Do you have plans to move into a new home? The first question that most likely comes to mind is whether to own property or rent for a while. Knowing that homeownership is one of the most impactful and life-changing decisions you can make, it's crucial to weigh your options wisely and carefully.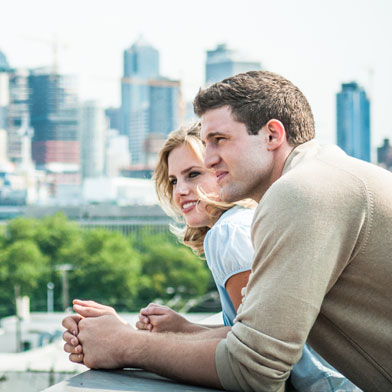 Are you truly ready for a sizable mortgage loan to be paid for years, or are you more comfortable with renting for the short term? Take a closer look at your overall situation, and ask yourself these five key questions to make the right decision the first time around.
1. What does my financial situation look like?
Before coming to a decision about homeownership, you need to evaluate your financial situation thoroughly and calculate what you can afford. Do you have hefty debts and little savings? Or do you have enough funds for a down payment and a well-managed debt plan?
Keep in mind that purchasing a home is a significant investment. Closing costs alone may include fees for title searches, loan origination, appraisal, title insurance and other expenses not included in the property price.
You'll also have to set aside money for the down payment. Although there are some home loans that require no down payment, most mortgage loans generally require between 5% and 20% of the property price. If you're confident you can afford these home-buying expenses, homeownership may be the right option for you.
However, if you're struggling with significant debts and have little savings, then it may be a smarter choice to rent a property for now. From there, you can work on putting your finances back on track, reducing debt and building an ample cash fund.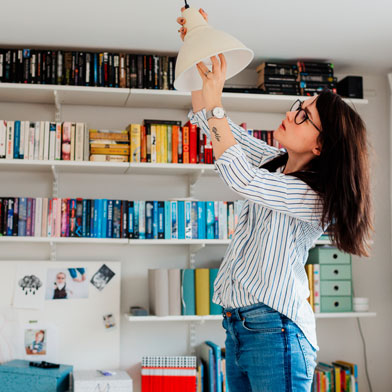 2. Can I handle long-term homeownership costs?
In addition to the down payment, closing costs and other home-buying expenses, you'll also need enough savings for monthly ownership and maintenance costs. Some of the ongoing expenses you'll have to think about could include property taxes, insurance, homeowner association (HOA) fees, utility services and repairs.
On the other hand, renters typically deal with fewer monthly expenses since the landlord is responsible for ensuring the property is in a good, habitable condition. The landlord also has to deal with necessary repairs and maintenance, depending on your particular residential lease agreement.
Homeownership is an exciting new phase if you're ready to take on the challenge of maintaining your own property. But if you don't want to deal with the hassles of property upkeep and major repairs, then renting is the route to go.
Take some time to compare the costs associated with renting and owning a property over the long run. And be sure to assess your overall cash flow to determine which one is the better choice for you.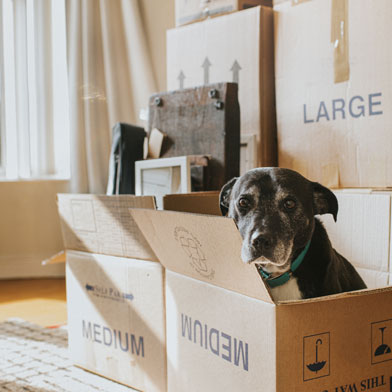 3. How long do I plan to stay at my intended property?
The next question to ask is how long you foresee yourself living in the same area. Buying a property can be a smart investment if you plan to stay in your home for several years. However, if you have to move to a faraway city every couple of years due to the nature of your job or personal circumstances, renting may be more practical.
Consider long-term goals and crucial situational changes, such as getting married, having more kids or opening a new business. Remember, homeownership entails hefty costs, and it typically takes a number of years to reach a break-even point. Thus, it's essential to think about your future plans and how your choice of property may affect your long-term goals.
4. Do I have a high enough credit score?
Mortgage terms can last for decades, so it's well worth the effort to build a positive credit history and illustrate your creditworthiness. While it's possible to qualify for a Federal Housing Administration (FHA) loan with a credit score as low as 580, a score of 740 or above is recommended to gain access to the best rates. And it will enable you to qualify for lower monthly payments.
Avoid late or missed bill payments and try to pay what you owe in full. Pay off your debts one at a time or consolidate them if needed. Once you've successfully minimized your debt, stay away from the temptation of using your credit cards or taking out new loans. It's best to focus on building an emergency fund you can rely on instead of habitually applying for loans when cash needs arise.
An above-average credit score tells lenders you can manage your finances properly and pay your loan on time. So be sure to keep track of your credit report and work hard to maintain a good record.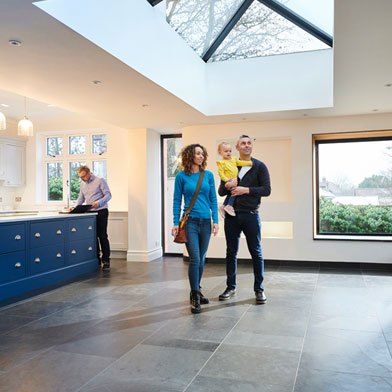 5. What lifestyle do I prefer?
Homeownership can bring plenty of lifestyle benefits, such as greater privacy and control over your living space. More importantly, you can style, redesign and improve your home however you want. Additionally, owning a property allows you to build equity over time.
In comparison, renting a property gives you flexibility and fewer troubles when it comes to maintenance and repairs. And if you prefer short-term commitments and intend to relocate after a while, renting makes much more sense.
Whether purchasing or renting a home is the more reasonable choice depends on your particular situation. Keep the tips above in mind to reach a well-informed decision. Once you've evaluated your cash flow, savings, long-term goals, credit standing and lifestyle preferences, you'll be able to make a sound decision and a strategic financial plan.
Take the next step.
---
Is your mind made up about homeownership?
Take the next step forward with WSECU. We'll help you find the right financing option to go from homebuyer to homeowner.
---