5 smart ways to use home equity in 2023
February 1, 2023 • 5 minute read
5 smart ways to use home equity in 2023
5 smart ways to use home equity in 2023
Sky-high interest. Historic inflation. Layoffs. If 2023 is anything like 2022, we're in for a wild ride. How do you protect yourself financially? If you own a home, here are simple steps you can take today to prepare for what's next.
What's a home equity loan?
Good question. Let's break it down. At its simplest, a home equity loan is a loan made against a home's value. Home equity is a home's value minus what you owe on your mortgage.
That's money in the bank for homeowners. A home equity loan frees up a home's value by letting homeowners borrow against it, typically at lower rates than things like credits cards. If you're a homeowner, that's powerful.
Let's say your home's appraised value is $400,000 and you owe $300,000 on your mortgage. To find out your home's equity, take 90% of your home's value ($360,000 in this example). Subtract what you currently owe and your equity is $60,000. This money could be available to you either as a lump sum or on as-needed basis.
A home equity loan gives you financial flexibility to do things like: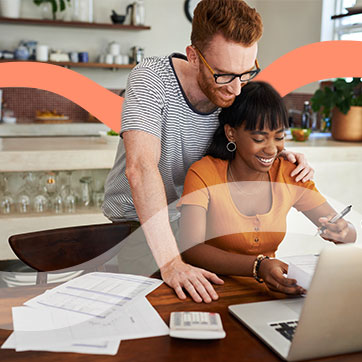 Ditch high interest
The average American paid 18.43% APR on credit cards in the third quarter of 2022, according to the Federal Reserve. That's the highest rate in 38 years. If you overspent during the holidays — and let's face it, who didn't — and carry a balance on your personal or store credit cards, you're facing a lot higher payments over the next several months than you were a year ago.
Home equity loans have much lower fixed interest rates with fixed monthly payments, making them a smart choice to fine-tune your finances by paying down credit cards as interest rates rise.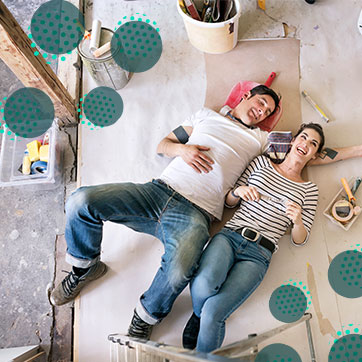 Redo that '70s bathroom
Smart home improvements increase the value of your home. If you've been thinking about finally jettisoning those glitter Formica countertops in your kitchen or bathroom, a home equity loan for a remodel, upgrade or a new roof is a smart way not only to build wealth by increasing your home's value, it also can improve your day-to-day quality of life for years to come.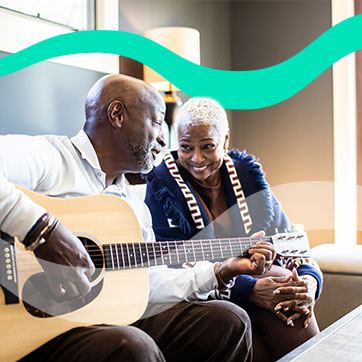 Hip, knee or foot surgery
After all those DIY repairs, it's no surprise you may be faced with a planned or unplanned medical expense in the not-too-distant future. When the time comes and your body needs fixing, you don't want to have to worry about how to pay for it. A home equity loan can give you peace of mind that if you do have medical needs, you can rest and recover knowing you're getting the best interest rate you can and not paying a dollar more than you need to.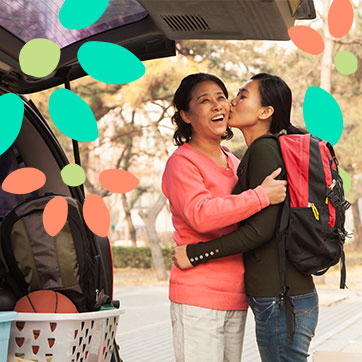 Pay for your kid's education
If you have one or (gasp) several children of college-age years, we feel your pain. How much you pay to borrow money for their ongoing education will become critical. It almost goes without saying, but make sure you use any federal financial aid first before considering tapping into your home's equity. The last thing you want to do when teaching your kids how to adult is to borrow too much against your own future. That's why locking in a low interest rate now on a home equity loan makes smart money sense as stubborn inflation persists.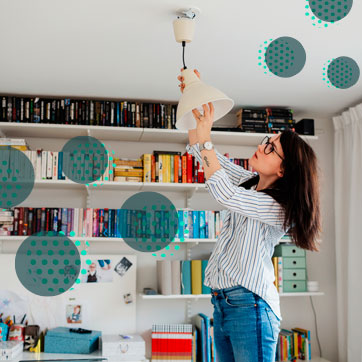 Life's emergencies
The pandemic knocked us all off our financial A-game. Home equity loans can also be used for unanticipated expenses, whatever they may be. Now is the time to regroup, reset and figure out a smart path forward to protect yourself against future losses during uncertain times.
If you're a homeowner, leveraging the value in your home is a smart tool in your money toolkit to consider.