Auto loans: Benefits of prequalification vs. preapproval
June 15, 2023 • 5 minute read
Auto loans: Benefits of prequalification vs. preapproval
Auto loans: Benefits of prequalification vs. preapproval
If you're in the market for a new car and considering auto loan options, you might come across words telling you to "prequalify" or "get preapproved." These terms can be a little confusing since financial institutions sometimes use them interchangeably, even though they have slightly different meanings. However, both can be beneficial, and it may make sense to do both — get prequalified for your loan, then get preapproved.
What does it mean to prequalify for a loan?
Prequalifying for a loan means that a lending institution has offered you a loan estimate. In order to prequalify, you'll need to provide some basic information in exchange for a probable loan amount and interest rate.
The best part about prequalifying is that it can often be done in minutes and typically doesn't affect your credit score. Just keep in mind that a prequalification is not a firm offer. The actual loan may differ after you complete a full application.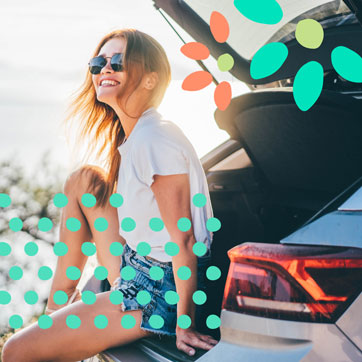 What does it mean to get auto loan preapproval?
For auto loans and a few other loan types, a preapproval is considered a firm lending offer stipulating the exact amount, rate and term length the lending institution is willing to provide, on the condition that you accept your loan within a designated time frame.
A loan preapproval might be the second step after prequalifying, or it could be the first step toward your loan. Unlike prequalifying, getting preapproved involves a hard credit check, which may impact your credit score a bit. For this reason, it's best to get preapproved when you're certain you're ready to make a purchase and know you'll use your loan.