Meet Your New CEO
September 23, 2019 • 2 minute read
Gary Swindler became WSECU's new CEO October 1. Learn more in the following article he wrote to members.
Introduction to Gary Swindler
I am excited and humbled to be the new President & CEO at WSECU. I started working with our members 30 years ago as a loan officer in Olympia. It quickly became clear this was the place for me. I'm a people person and when you get down to it, banking isn't just about money, it's about people. We get to be a part of helping members get their first home, have a reliable car for work or find support during hard times. Sometimes, it's just about making your day easier by offering simple ways to access your money, which lets you spend more time on the other things that matter to you.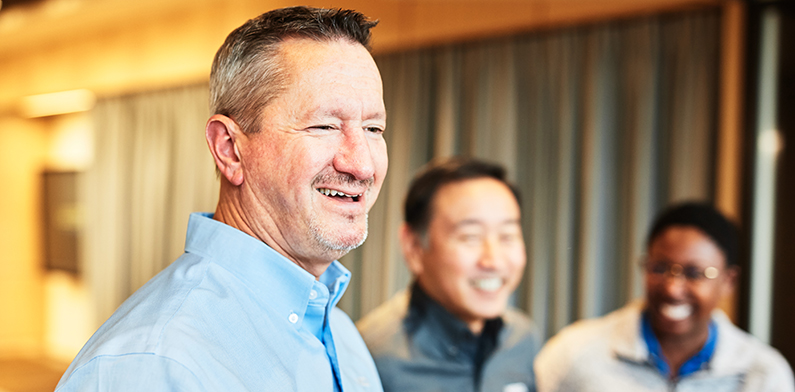 Gary's Background
I'm a lifelong Washingtonian. I grew up in Tumwater and then went on to Washington State University. In 1989, I landed a job at WSECU and couldn't believe my luck. In a way, WSECU and I have grown together. Over three decades, I've worked in roles that exposed me to nearly every facet of the organization and financial services. At the same time, the credit union itself has grown and evolved to meet changing member needs.
More about our new CEO
I love this credit union. I love our history and the values of a cooperative. I love our commitment to service and innovation. And I love knowing the good we can do together for each other as members and for the community.
So I'm ready to get to work with the other 700 talented and dedicated employees of WSECU to keep earning your trust and confidence. We have lots of ideas and improvements on the horizon to bring even more value to you as a member.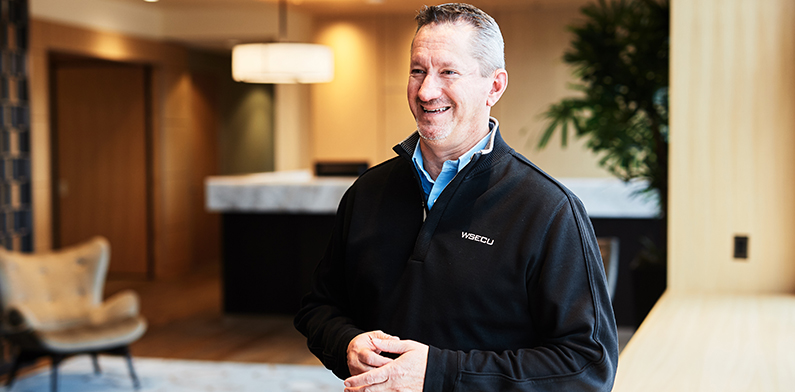 Gary sign-off
Part of the secret to our success has always been that members tell us what's working well and where we can improve. Let's keep that conversation going. You can email us at any time with your comments, questions and suggestions.
Thanks for being a member of WSECU. I look forward to serving and supporting you.

Gary Swindler