Security Central
August 5, 2019 • 2 minute read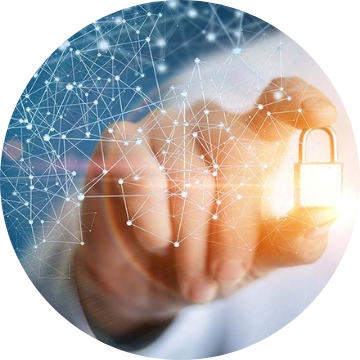 Your Cybersecurity Resource
Security Central is here to:
Provide education about cybersecurity
Help you protect yourself
Keep you informed on current security issues
This Month's Topic: Cloud Services and Security
The recent Capital One data breach may have you questioning the security of using cloud services to store sensitive information. The important thing to note is that the breach didn't occur due to an inherent weakness in the Amazon Cloud; it was due to a malicious individual who gained access through a misconfiguration.
How Secure Are Cloud Services?
In many cases, cloud security surpasses that of a company's own data center.
Though the security level is strong, companies must still deploy the right level of control to meet their requirements and the requirements of those they serve.
Companies must also take steps to ensure the level of security meets their needs now and in the future. Those steps include analysis for risk, proper configuration, continuous improvement and active monitoring.
WSECU and Cloud Services
While we don't currently store member data via a cloud service, it's not because it's a security risk. It's due to our current business model and technology investments.
We see the value of cloud services and their flexibility and we do expect to move in that direction sometime in the future.
When we do decide to move in that direction, all precautions will be taken as always to ensure the security and privacy of member information. It's a top priority for us!