Security Central
October 29, 2020 • 2 minute read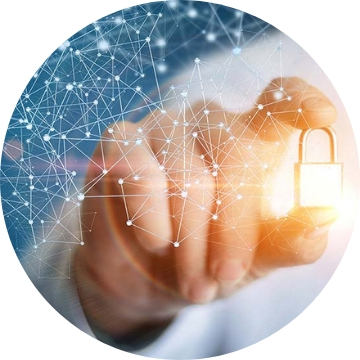 Your Cybersecurity Resource
Security Central is here to:
Provide education about cybersecurity
Help you protect yourself
Keep you informed on current security issues
Personal information is like money. It's worth protecting.
Your devices make it easy to connect to the world around you. They also contain a lot of information about you and your friends and family. Things such as your contacts, photos, videos, location, and health and financial data are fodder for cyber thieves. Here we'll provide some insights on protecting yourself from them.
A common sense approach
Secure your devices with strong passwords or by using touch identification or facial recognition features.
When downloading apps, be aware of the information they can access, including your contact list, where you shop and your location.
Some retailers and other businesses track your movements through Wi-Fi and Bluetooth. Consider turning them off when not in use.
Public Wi-Fi hotspots are not secure; limit what you do on them. Steer clear of accessing email or any other apps that access sensitive, personal information. Conversely, you can use a personal hotspot and skip the public Wi-Fi.
Learn more about these and other cybersecurity measures on the National Cybersecurity Alliance website.
A word about mobile devices
Mobile devices can be subject to cyber threats too. The following tips are your best defense for protecting your devices.
Install system updates when they become available. Keep your apps and web browser up to date as well. Updates often include enhanced security features.
If you have apps that you don't use or have lost interest in, it's time to delete them. It's one step closer to a more secure device.
More Cybersecurity Info