Shop local: Give your community the perfect gift
November 30, 2022 • 6 minute read
Imagine a neighborhood where the pizza place around the corner sponsors a peewee league team. Or the architecture firm a few blocks away spearheads efforts to keep the parks clean. Perhaps the local sporting goods store leads a charity drive for the community center. Sound familiar? That's because small businesses donate 250% more than large businesses to their communities, according to Fundera.
Vibrant local businesses are indicators of vibrant local communities, and each reinforces the other. Here's how supporting locally owned businesses and buying locally produced products can benefit your community this holiday season.
Supporting neighborhood businesses keeps money in the community.
When you frequent local businesses, money gets circulated back into the economies where you live. Fundera also estimates that 68% of money spent locally stays in the community in some way, shape or form. For example, your neighbor gets her hair cut at a local salon. Then the stylist chooses a neighborhood coffee shop over the global chain because she has friends who work there. And the coffee shop uses the services of a local bakery. In this way, keeping money in the community ensures good business for everyone.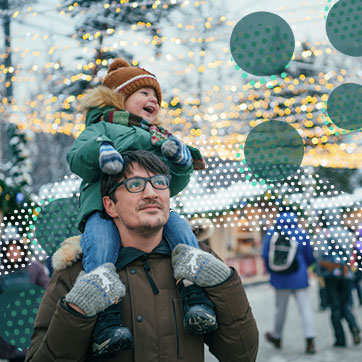 And when the money stays, communities are stronger.
Supporting a neighborhood business is a conscious choice. The global coffee shop might be more convenient, but when people choose to get a latté at the local spot it does more than bolster the businesses of friends and neighbors. Community bonds are strengthened as well. A thriving small business environment encourages people to remain where they live, helping to create a more tightly knit community.
Jobs are created.
Most of the economic growth in this country is created by local businesses. The U.S. Small Business Administration notes that in Washington state, small businesses make up 99.5% of businesses and employ 1.4 million people. Without the money that's spent in those communities, those jobs wouldn't exist. In fact, in 2017 Forbes estimated that every $10 million spent at a local business creates 57 jobs. In other words, spending money where you live creates more opportunity where you live.
Local flair is kept alive.
Local shops and establishments are often sources of pride and personality for an area. People who eat burgers likely have a favorite fast-food chain. But when someone mentions a local spot — like a Dick's or Kidd Valley or Red Mill in Seattle — people light up. It's not just a quick bite at Red Mill; it's an event. And let's admit it: The local burger simply tastes better than the chain.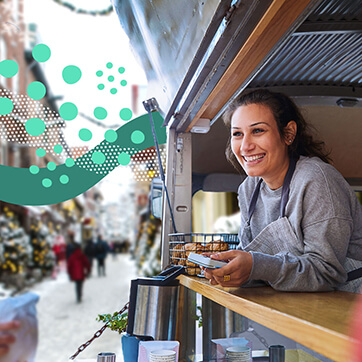 Customer service is often better.
When you shop locally, there are greater opportunities to get to know the business owner. After all you're neighbors, and your personal relationship can have a significant impact on how business is conducted. The store owner may be more likely to go above and beyond for friends, neighbors and steady customers because that kind of service builds customer loyalty and encourages you to come back.
It's better for the environment.
Because local business owners live where they work, they may be more inclined to find more sustainable ways of doing business. For example, local restaurants can work together to create a demand for local ingredients. And when local businesses work together, the environmental impact of transporting goods can decrease, further reducing carbon footprints. And if neighborhood businesses are within walking distance, perhaps your own impulse to drive from store to store could be reduced or even eliminated when you shop local.
The economics circle back.
Buying locally keeps money in the community, which helps with stabilization and growth. Growth helps with job creation. Job creation helps people live in communities where they work. People then shop and spend money where they live, which helps stabilization and growth … You get the idea. Communities that invest in themselves are more likely to remain vibrant and healthy. This holiday season, shop locally to keep things going — and growing.