Traveling Home for the Holidays — On a Budget
December 1, 2021 • 9 minute read
How to Travel Home for the Holidays — On a Budget
There's no place like home for the holidays. Home is where fond memories are made with family and friends. Unfortunately, whether your home is in Washington or an airline flight away, finding your way there may feel like a faraway dream.
That doesn't mean it's impossible; the right plan can get you home for all the holly jolly good times, even if your budget makes Ebenezer Scrooge's seem generous. If you put the following travel tips to the test, you might find enough cash in your budget to make your way home for the holidays.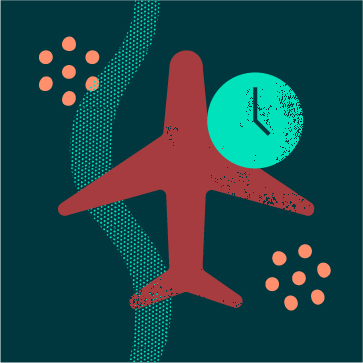 Save time by traveling the friendly skies.
The cost of time is always a consideration when deciding how to travel. There's no need to go over the river and through the woods when you take to the skies. Although airfare is higher than in years past, the good news is that there are reasonably priced flights available for those who plan ahead or who are willing to take a red-eye flight to their holiday destinations.
With a little searching, you can find great flight deals online and compare prices so you know you're getting the most for your money. Consider a few of the following tips:
Book your flight months rather than weeks in advance.
Get cheap travel deals by bundling hotel, airfare and car rentals.
Compare prices between airports in nearby cities.
Check into student fares if you qualify.
Check out budget airlines.
Travel light to avoid additional baggage charges.
Booking in advance is about more than a great ticket price. It also gives your bank account some time to recover before you actually take the flight. Knowing the cancellation policy of the airline before you book will help you avoid those that do not offer accommodations for issues related to weather, COVID-19 or other similar factors that could force you to alter your travel plans.
Finally, one of the cheapest air travel secrets is flying standby; however, it's not without risks. There are no guarantees a flight will be available in your time frame, and you might end up spending time that could be enjoyed at home trying to get some sleep in an airport terminal. The money you save on a ticket may cost more in time and trouble in the end.
No matter how great of a deal you end up getting on your flight, keep in mind the following concerns you might encounter in addition to the cost of the ticket when choosing to fly:
Checked baggage costs
Transportation to and from the airport
Shipping costs for gifts
Car rentals on the ground
Overnight parking expenses
Of course, flying isn't the only way to make the trip. If booking flights is a little bit beyond your budget, calculate the costs of other options for your holiday travel needs.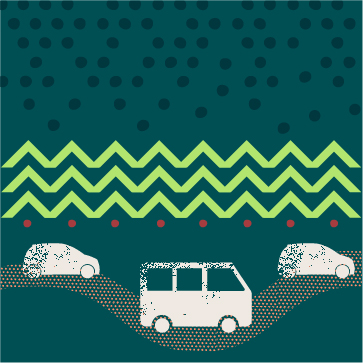 Who's up for a road trip?
Although the price of gasoline is currently at a seven-year high, a road trip might still be an attractive option, especially if you're traveling with other people who can help out with the cost of fuel (significant others, siblings, friends who have no other holiday plans, etc.). You'll avoid the financial fallout of airline tickets, not to mention all of those additional baggage charges and the shipping cost of getting gifts home. If you're looking to take to the road but need to rent a car, you should be aware the cost of car rentals has soared in the wake of COVID-19. Make that reservation early.
Whether renting or not, there are some practical things you can do to mitigate costs and increase comfort on your road trip. Pack food and drinks for your trip rather than stopping at restaurants and loading up on junk at gas stations.
Consider using apps to find more economic fueling options along your route. You can easily save as much as 20 cents per gallon using this tactic, and those savings add up quickly.
Finally, if renting, look for a larger vehicle than you think you might need. The added cost can be made up by spending less time on opportunities to get out and stretch your legs during your travels.
Train and bus travel are not just a thing of the past.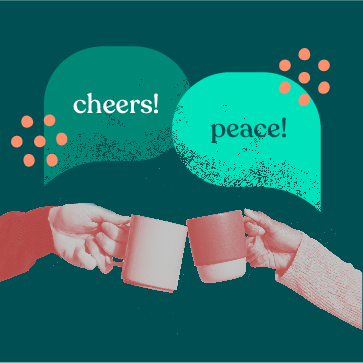 Although trains and buses are often forgotten contenders when it comes to holiday travel, these have been standards for affordable travel for decades. Even with rising fuel costs, they remain viable alternatives to rental cars and booking flights. And for the eco-conscious traveler, buses and trains are also among the most fuel efficient means of travel.
Like scheduling flights, you may have a greater selection and better prices by booking your train or bus travel early. When booking trains, realize that sleeper cars are a luxury item and add significantly to the cost of the trip. The seats on most trains are comfortable enough to accommodate sleep if needed.
While trains and buses are not the fastest methods of travel, they allow someone else to do the driving so that you can relax as you make your way home. Try to book a window seat to enjoy an unobstructed view of holiday lights and sights as you travel from one town to the next along your route.
Seek savings elsewhere to pad your travel budget.
Cutting corners elsewhere can help facilitate your holiday travel needs. Consider requesting friends and family go gift-free this season and focus on togetherness instead. You might be surprised to learn others are struggling as well and may be grateful you made the request. Otherwise, suggest buying gifts just for the children or drawing names rather than purchasing gifts for everyone.
If you're uncomfortable going gift-free for the holidays, try your hand at making gifts to exchange with your loved ones. Whether you have a talent for art, needlework, soap- and candle-making, jewelry-making, woodwork, or some other hobby, put that to work for your holiday gift-giving needs.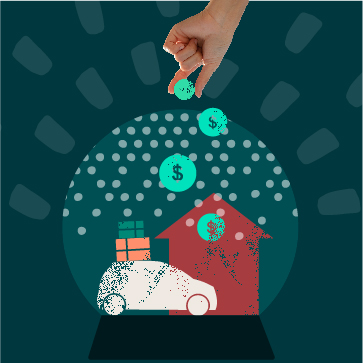 Instead of cash, use airline or hotel rewards points for your holiday travel plans. If you don't have points, reach out to parents or other relatives to see if they'd be willing to donate their travel miles to help fund your journey home. Make sure you're not booking your travel during blackout dates for airline miles. Instead of airline miles, some cards offer cash-back rewards that you can use to pay for your travel even during standard blackout dates.
A little planning can go a long way.
With a little forethought, you can save throughout the year to pad your holiday travel budget. Consider creating a sub-account alongside your savings account to work toward holiday costs. Think of it like an emergency jar you might throw the change from your pocket in at the end of each day. Funding the account just a little at a time over twelve months can really add up.
These tips may take a little effort and even require a small degree of sacrifice; however, they may help you get home for the holidays without diving off the deep end in debt or destroying your budget to make it happen.
Plan ahead with a savings account.
---
Plan ahead with a savings account.
Whether it be for holidays, emergencies or just peace of mind, give yourself the gift of knowing you're planning for your future. Start small. It all adds up.
---