Seattle U-District Branch
Opening at 9:00 am
Address
1121 NE 45th St
Seattle, WA 98105
Hours
Thursday: 9:00 am-5:30 pm
Friday: 9:00 am-5:30 pm
Saturday: 9:30 am-2:00 pm
Sunday: Closed
Monday: 9:00 am-5:30 pm
Tuesday: 9:00 am-5:30 pm
Wednesday: 9:00 am-5:30 pm
Call Us
All inquiries are routed via our Contact Center
Contact Center Hours
Monday-Friday: 7:00 am-7:00 pm
Saturday: 9:00 am-2:00 pm
WSECU Contact Center is 100% WA Based!
Additional Details
This location has an attached parking garage with validation available.
Features available at this branch
Parking Available
24-hour Walk-Up ATM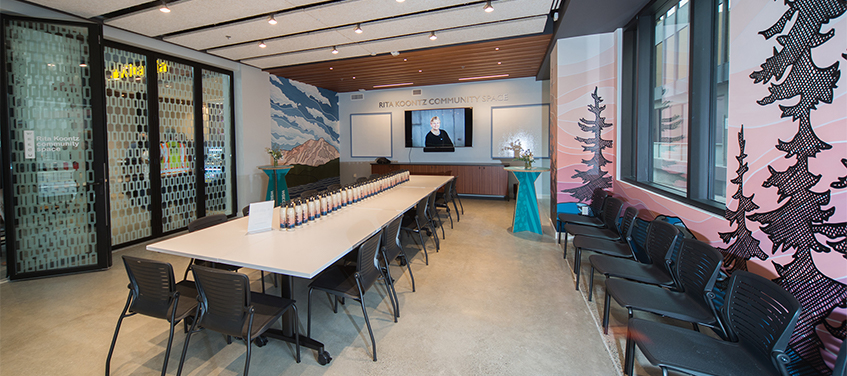 Rita Koontz Community Space
The Rita Koontz Community Space is a free, reservable space located inside our U-District branch on 45th Street in Seattle. The space includes:
Seating for 36
4 movable tables
White boards
A/V capabilities
Laptop connections
80" TV with sound bar
A beautiful mural that's a great backdrop to any event.