How to avoid scams during an emergency
December 20, 2022 • 8 minute read
Protect yourself from fraud
Protect yourself from fraud
Sometimes emergencies bring out the best in people. Whether it's a natural disaster, an act of terrorism or a global pandemic, many people band together for the greater good in such times of uncertainty. Unfortunately, not everyone feels compelled toward acts of goodwill. One thing that does seem certain during an emergency is that some ill-intended people will take advantage of the confusion and chaos to cheat others out of their financial resources.
Emergencies, whether they result from personal difficulties or a public health crisis, can leave you especially vulnerable to scams and fraud. It's crucial to be aware of the more common types of scams so you can protect yourself, your family and your money.
Avoid phishing scams
Phishing scams are one of the most common forms of scams, and they tend to be more prevalent during times of crisis. These scams occur when criminals trick their targets into exposing personal information, such as bank account and credit card numbers, website passwords or Social Security numbers.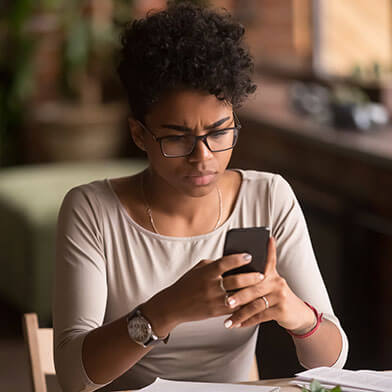 Once the data thieves get your information, it's easy for them to infiltrate other aspects of your life, including your email and social media accounts and access to your money. If they've obtained your Social Security number, you're also at risk for identity theft.
A phishing email may appear to be legitimate and could feature "official" logos such as those of the Centers for Disease Control and Prevention (CDC), the Internal Revenue Service (IRS), the Social Security Administration (SSA) or other major government agencies.
Here are some red flags to be aware of to help you look out for phishing scams:
You receive an email offering free goods or services.
You receive an email containing receipts or invoices you know you didn't pay.
You're getting a sudden influx of suspicious activity report emails about private accounts.
You receive emails asking you to verify personal information.
Most phishing emails have an urgent tone, so pay close attention and pause to carefully review anything that seems pushy or demanding.
If you receive a phishing email, you can report it to the Federal Trade Commission (FTC). This agency works diligently to track and take down scammers. Reports can be made directly on the FTC website. You can also report scams to the Washington State Attorney General's office.
How to spot fake websites
Fake websites are often used to gather information. The page may be a dead ringer for your online banking platform or look like the site for a retail store where you regularly shop, but when you enter your sign in credentials or payment information, you've just handed over the keys to your accounts.
Here are some of the best ways to avoid fake websites:
Never click on a link from an email you don't recognize or trust.
Hover your cursor over emailed links to verify the URL matches.
Look for spelling errors and minor differences from what you'd expect in the URL.
Make purchases only from sites and companies you already know or have verified.
If you discover a fake website, report it to the FTC immediately. The sooner these websites are exposed, the sooner they can be taken down.
A good rule of thumb regarding any type of scam is to trust your instincts. If something doesn't look right, it probably isn't.
---
Have you been affected by a financial emergency?
If you're experiencing a loss of income, or any other financial difficulty, WSECU is committed to helping you get the support you need.
---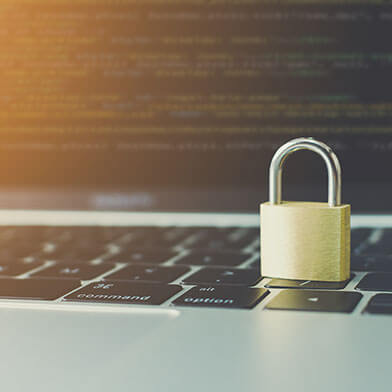 What can you do about robocalls?
Another scam technique is the robocall. These phone calls are automatically generated and typically include a recorded message warning you to return the call or face the threat of fines or an arrest.
Fake IRS and SSA phone calls have cost many Americans thousands of dollars. Because fraud against taxpayers is so common, the IRS provides scam alerts to keep consumers informed and the SSA publishes information on more general government imposter scams.
You may receive robocalls regarding health and safety, unemployment benefits, security breaches, even your mortgage. These calls can sound threatening and urge you to contact the caller to verify your information. Unfortunately, some frightened people may call back and surrender their private information or financial records.
If the government or your lenders need to communicate, they will contact you directly — either by the US postal service or by email, text or a phone call from a real person if you have opted to receive information that way.
A look at scams by text
Text scams are relatively new. Like email phishing scams, these deceptive text messages may encourage you to click on a link, which will then request that you provide personal information, such as your Social Security number or credit card number.
If you receive a text from an unrecognized number, delete it immediately or do an internet search to find out more about the source. Do not click on any links or respond.
In times of crisis, local governments might send a text notification, but these are general, informational announcements that will never ask you to divulge private information.
How else can you protect yourself?
Having a good awareness of the scams that tend to increase during times of crisis is your first line of defense. Here are a few other tips you can use to help you avoid scams:
Be aware of charity-related scams. Make sure that the charity you are considering is legitimate before donating.
Get information about public health directly from trusted sources, such as the CDC, the World Health Organization and other local and national authorities.
Watch out for medical charlatans and health treatments and cures that are sold online during public health emergencies. They may not do what they say they'll do.
Keep an eye out for fraudulent unemployment claims filed in your name.
Make your accounts stronger by adding a secret code word and sign up for fraud alerts.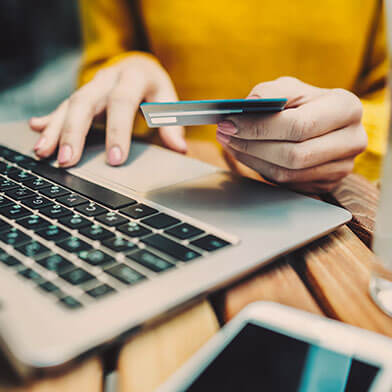 ---
Need further support?
Need assistance with housing, food, employment or other necessities? We'll help connect you with local organizations that can help.
---