VA loans, explained
August 19, 2022 • 9 minute read
VA loans, explained
VA home loans were first introduced in the GI Bill of Rights in 1944 to help veterans purchase homes after World War II. At its core, the purpose of VA home loans is to ensure that those who fought for our country can afford a piece of the American dream and are able to buy a home with little or no up-front costs.
A VA loan is a mortgage guaranteed by the United States Department of Veterans Affairs. The VA doesn't actually fund the loans; they insure the loans and pay off part of the balance if the borrower defaults.
---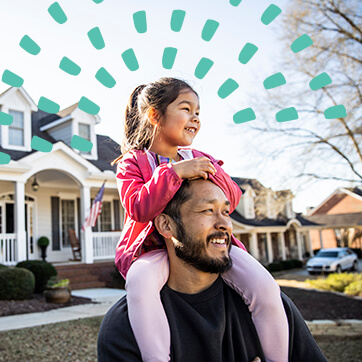 What's so great about VA loans?
VA-backed home loans are a powerful tool for veterans, since they don't require any down payment or private mortgage insurance.
Private mortgage insurance, also called PMI, is mortgage protection for the lender in case the borrower defaults. PMI is usually required when you have a conventional loan and make a down payment of less than 20% of the purchase price. It can add hundreds of dollars to monthly mortgage costs.
In addition to no PMI or down payment, VA home loans have competitively low interest rates, limited closing costs and are a lifetime benefit. There is no limit on the number of times qualifying veterans can use the loan program. Eligible borrowers can use their VA loan benefit multiple times as long as they have a full or remaining entitlement amount and qualify with a VA loan lender.
---
Who qualifies for VA loans?
VA loans are for current and veteran service members, including Reserves and National Guard, or a spouse or dependent (for active duty service members). To be eligible, you must have satisfactory credit, meet income qualifications, and have a valid Certificate of Eligibility (COE).
Generally speaking, you meet the minimum requirements after serving at least 90 days of active service. If you don't meet the minimum service requirements, there are exceptions. You'll still need to meet the credit and income requirements for the loan amount you want to borrow.
Visit the U.S. Department of Veteran Affairs website for a full list of eligibility requirements.
---
What is the VA loan limit?
According to the Federal Housing Finance Agency, the 2022 loan limit is $647,200 for a single-family home and can reach up to $970,800 in more expensive counties. It's also possible to get a VA loan even if the home price exceeds the county limit, although you might have to provide a down payment.
---
How do VA loans differ from other loans?
VA loans usually require no down payment, have lower minimum credit score requirements, and have fewer fees. They also don't require PMI, although they do have something called a funding fee, which is their insurance policy for those who default. The federal government sets the fee, which ranges from 1.4% to 3.6% of the loan. For an interest rate reduction refinance loan (IRRRL) (more on that below), the funding fee is usually .50%. You can pay it at closing or fold it into the loan.
---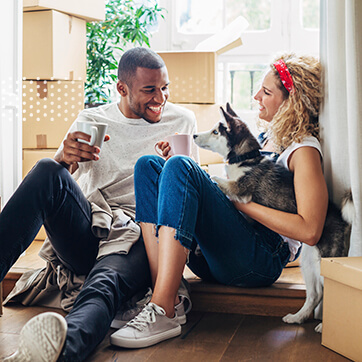 Is there more than one type of VA loan?
Yes. There are several different VA-backed loans:
Purchase loan
A purchase loan can help you buy, build or improve a home. It features no down payment, competitive interest rates and does not require PMI.
Interest rate reduction refinance loan (IRRRL)
An IRRRL is for those who already have a VA-backed home loan. This type of refinance loan may be able to reduce monthly payments.
Cash-out refinance loan
A cash-out refinance loan is for those who want to take cash out of their home equity or refinance a non-VA loan into a VA-backed loan.
Native American direct loan
A Native American direct loan is similar to a purchase loan but only offered to Native American veterans and non-Native American veterans married to Native Americans.
---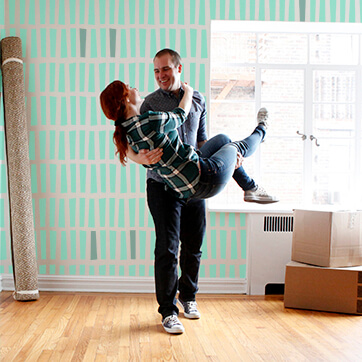 What will I need to get a VA loan?
Getting any kind of mortgage is a process, and there a number of steps you'll need to take before making one of the biggest purchases of your life.
Part of the mortgage loan process includes providing documentation of your financial history. Most lenders will require specific documents to estimate the amount they can lend, determine the interest rate and verify your ability to repay the loan. Underwriters use this info to ensure you can make the monthly mortgage payments before final approval.
Documents you'll be asked to provide include but aren't limited to:
Your Certificate of Eligibility (COE) or VA Form 26-1880 (Request for a Certificate of Eligibility)
Credit report
Proof of income (2-year minimum of employment)

Pay stubs
Leave and Earnings Statement (LES) for military employment
W-2 forms or income tax returns
Bank statements
Proof of other income, including but not limited to investments, rental properties, etc.

List of outstanding debts or financial obligations

Student loans
Car loans
Child support
Alimony
Other debts
---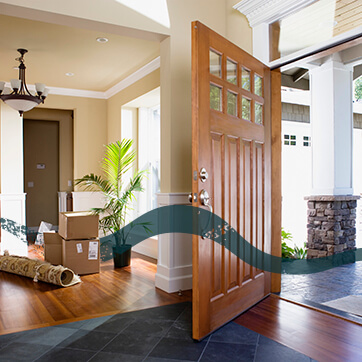 What are the steps to apply for a VA loan?
Request a COE. Your lender can do this on your behalf or you can send your request by mail. The COE details your available loan entitlement and whether you have to pay the VA funding fee.
Figure out what you can afford and how much you want to spend on a mortgage every month. A simple affordability calculator can show you how much house you can buy comfortably and how much you can buy if you stretch.
Review your credit profile. Check it for errors and make corrections in the months before you buy. Federal law gives you the right to get a free copy of your credit report every 12 months, and through December 2022, everyone in the U.S. can get a free credit report each week from all three national credit bureaus: Equifax, Experian and TransUnion.
Choose a lender. Depending on the type of loan you need, you can go through a private bank, mortgage company or credit union. Shop around and talk to several different lenders. Each may offer different loan interest rates and fees, so it's important to get several quotes.
Choose your agent. Meet with several real estate agents and ask about their experience with the kind of home you want to buy. This is an important step, so be sure to spend the time it takes to find the right fit.
Shop for a home. Look at homes in your price range until you find one that works for you. Be patient. In today's competitive market, it may take several months to find what you're looking for.
Get more advice from the Consumer Financial Protection Bureau.
Competitive home loan rates and zero pressure
---
Competitive home loan rates and zero pressure
Whether you're looking to buy or refinance, our team of home loan experts can help you every step of the way to make sure you get the right loan for you.
---