2022 Annual & Community Report
March 8, 2023 • 10 minute read
2022 Annual & Community Report
A letter to our members
With equal measures of gratitude and pride, we invite members to reflect on WSECU's accomplishments of 2022. We had many successes, both large and small, enabling us to strengthen our credit union and provide our members with the best services.
The year began with a bang — technology improvements now allow you to do even more in Online and Mobile Banking. Send money to your friends and family, open new accounts or manage your bills. It's all simple and easy to use.
In the spring when interest rates began climbing, we helped members transition from home equity lines of credit to fixed-rate home equity loans. Members kept funds from their equity, but now at a rate that would never go up, no matter what happens with national interest rates.
We also expanded the ways we evaluate credit worthiness, which gives us the ability to approve more loans for more members. And there was some good news for depositors. Certificate rates got extremely competitive by the end of the year.
It's no wonder that membership exceeded our goal and grew by 5.17%. Or that we received another ranking in the Forbes Best-in-State Credit Unions list. Or that we achieved an overall member satisfaction score of more than 90%.
In 2022 our efforts were all about making your life just a little bit easier while keeping your cooperative financially strong. Looking ahead, forecasts indicate there could be some bumps in the economy. If those end up impacting you and your family, know that we are always here and ready to help with creative solutions. In the meantime, we have even more enhancements in store for 2023.
Let's meet the future together.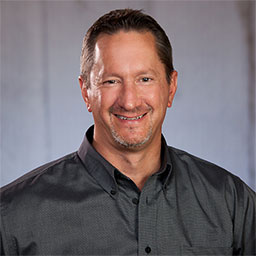 Gary Swindler
President & CEO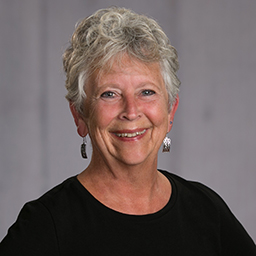 Carole Washburn
2022 Board Chair
---
---
New services, new features, new ways to say "yes"
New services, new features, new ways to say "yes"
As a value-driven credit union, we're dedicated to helping all members reach their goals with the best financial services. In just one year we increased the capabilities of Online and Mobile Banking, saw that members benefited with quicker access to cash, and increased our loan approvals — giving more members the financial tools they need to buy their first house, purchase a vehicle, continue their education and more.
The new, more intuitive Bill Pay makes bill tracking and management simple.
PayItNow P2P Transfer lets members send money to friends and family outside WSECU.
With Early Direct Deposit, members now enjoy access to their paychecks up to two days before the scheduled deposit date.
New approaches to credit evaluation mean more loan approvals, especially for members who are not always served with traditional underwriting.
Making loan payments by phone became easier with our new voice response system.
---
Making connections, one member at a time
Making connections, one member at a time
In 2022 we found more ways to connect to more people. Whether online or in real life, we met people where they were. With financial wellness programming, partnerships with schools and colleges, and our excellent member consultants supporting members in branches, we built and strengthened current relationships and introduced ourselves to more Washingtonians.
We added more trained financial coaches to meet with members one-on-one and provide personalized financial support.
By hosting more than 90 workshops and 18 webinars, adults and youths developed skills and deepened their understanding of budgeting and financial planning.
We invested in a new Chehalis branch. It's gorgeous, easily accessible and reaffirms our commitment to Lewis County.
We helped our members manage their valuable time better with branch appointment scheduling. More than 13,000 appointments were made in 2022, cutting down on wait times.
Our new online account application is quick and intuitive, making it easier than ever to join the credit union.
---
Fostering financial equity with the dignity of homeownership
Fostering financial equity with the dignity of homeownership
Healthy, vibrant communities are made, raised on foundations of financial and racial equality. As a financial institution, we believe we have a responsibility to work to eradicate the systemic racism that has affected so many, especially in the area of housing and home ownership. In 2022 we launched a new initiative to create a meaningful path to homeownership for low- and moderate-income first-time and first-generation homebuyers. With a special early emphasis on increasing Black homeownership through community outreach and relationship building, we're working to help more people get into more homes and build lasting financial security.
Community connections and one-on-one coaching provide education and counseling to support members in their homebuying process.
The WSECU Welcome Home Grant provides qualifying homebuyers funds for home down payments, and because the money is granted it doesn't need to be repaid.
We created two new positions, Director of Community Homeownership Development and Homebuyer Financial Counselor, both dedicated exclusively to growing the Homeownership Initiative.
To help address the housing supply shortage, we're partnering with other credit unions to fund the development of more affordable housing.
---
A community that's more than finances
A community that's more than finances
We appreciate that our members are more than their accounts. They're part of something bigger, and that makes us part of something bigger. Our commitment to improve the lives of all Washingtonians by supporting education access, promoting self-sufficiency and dedicating ourselves to the common good led to $1.2 million in community giving in 2022. In addition, with the easing of pandemic restrictions, 300 employees took advantage of our paid volunteer hours to bolster community efforts that mean the most to them.
Our investment in the Hands On Children's Museum's Inspired Learning for All Initiative in Olympia provided free or low cost access to more than 25,000 visitors.
Hockey fans may know that our ROOT Sports Northwest partnership included a pledge of $250 to the Boys & Girls Clubs of Washington State for every Seattle Kraken goal. The final contribution exceeded $50,000.
We were back in classrooms bringing Reality Fairs to hundreds of teenagers. These engaging simulations help high school students imagine adulthood and learn how to live within a budget.
Thirty-eight student members received a total of $100,000 in WSECU scholarships to attend vocational school, two-year or four-year degree programs, or graduate school.
---
Investments in employee development and growth
Investments in employee development and growth
WSECU is privileged to have employees who share our commitment for a better Washington. In return, it's our job to invest in their development and growth and maintain our status as a top employer. It's not only good for our team, it's good for our members and it's good for our communities.
The number of employees who received well-earned promotions in 2022 was 118 — nearly 15% of our team.
After a pandemic hiatus we reinstituted our leadership program, further investing in our team's professional development.
Our new work plan gives many employees the flexibility to do their best work, whether through in-person, hybrid or remote work.
When others started to cut jobs, we hired 174 new team members in 2022.
---