WSECU | The Credit Union for Washington | Since 1957
Some of our most popular products and services
---
Checking Accounts
Find what fits your best Washington life. With three WSECU personal checking account options, the choice is yours. Get cash-back rewards, automatic savings or a traditional account with no monthly fee. Whatever your style, we've got you covered.
Some of our most popular products and services
Featured Annual Percentage Yields and Annual Percentage Rates
7-Month
Share Certificate
4.25%
13-Month
Share Certificate
4.00%
18-Month
Share Certificate
2.75%
Jumbo Money Market
($100,000+ Avg. Daily Balance)
1.25%
Home Equity
Line of Credit
7.49% - 10.50%
New Auto Loan
(2021 and newer)
5.94% - 8.54%
Bank nationwide
WSECU gives you access to a network of over 5,000 shared branches and more than 30,000 ATMs. Even when traveling, there's a location near you.
Find WSECU banking services near you.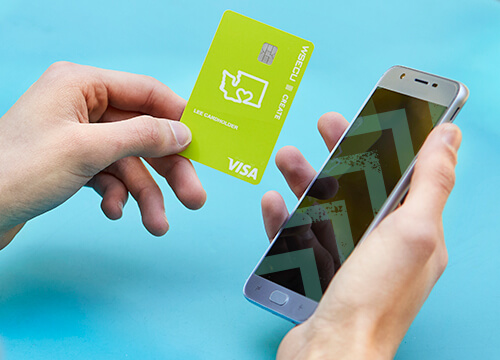 Get rewarded for on-time payments.
Ready to start building credit? The WSECU Create® Visa® card offers a low-interest reward program for on-time payments. With no annual fees, standard Visa benefits and a credit limit up to $2,500, you can begin establishing credit — and good financial habits.*
* See Important Credit Card Disclosures for complete details.