Youth Accounts Ages 18-25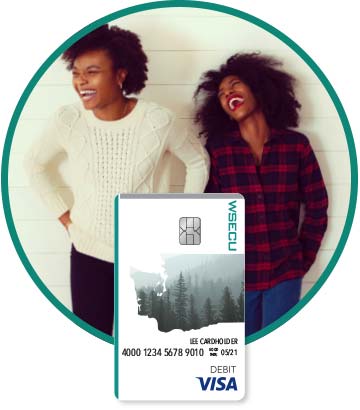 Daily transactions to life goals and everything in between
If you want convenience and mobile access, you've come to the right place. And if you're into parking money in a secure place for the future, we've got you covered too.
Mobile and online account access
$25 bonus deposit for opening certificate account
Access to financial education materials
Youth Basic Checking
Convenient basic checking with mobile access and account alerts.
Account Attributes
Write personal checks.
Paper or e-statements.
No monthly fee.
More Information
Youth Savings Account
Classic member savings account packaged for financial independence.
Account Attributes
More Information
Youth Certificate Account
A great way to help you meet a financial goal.
Account Attributes
Other Terms
Automatically renews after maturity
Penalty for early withdrawal
More Information
Enjoy Mobile Banking
Access your accounts whenever from wherever with Mobile Banking.
Digital Services
Online Banking
Transfers to other member accounts
Transfer to accounts you have at other financial institutions
Customized account alerts
View e-statements
Manage and pay bills
Bill Pay
Easy setup and management of payees
Schedule payments through Online or Mobile Banking
Receive e-bills from participating payees
Set payment reminders
Schedule automatic payments
Calculator
Waiting to begin your savings plan can have a huge impact on your results. A delay of even a few years could cost you thousands of dollars. This calculator helps show you how much postponing your savings plan can really cost.
Calculator
Saving for your children's education requires a long-term plan. And, like saving for retirement, the earlier you start your plan the better. Use this calculator to help develop or fine-tune your education savings plan.
Calculator
One of the best ways to increase your savings is to spend less. Even a simple change such as bringing a bagged lunch to work a few times a week can make a difference. This calculator illustrates how a little lunch savings can go a long way.